Building Thriving and Effective Business Partnerships

A Framework for Navigating Business Partnership Dynamics
With International Best-Selling Author and Speaker, Esther Perel and Leadership Consultant and Technologist, Daniel Barcay.
For business partners, co-founders, and intimate partners who work together
. While the program is designed for pairs, you may choose to come alone, subject to approval.
June 15th-18th, 2017
All-Inclusive
Limited to 30 Participants
Apply Now

Being in a Business Partnership is a Lot Like Being in a Marriage
The Stanford Business School now offers a Group Therapy Course and the required reading includes: The Seven Principles for Making Marriage Work.
Why? According to Noam Wasserman, a professor at Harvard Business School, 65% of businesses fail due to conflict and relationship breakdown between partners.
Marriages are complicated, business partnerships even more so. The added pressures of courting investors, managing employees, speaking to the public, and meeting the bottom-line add further strain to these multilayered relationships.
The Reality: Ineffective partnership relationships can dramatically reduce profits and potentially sink your business.
Companies Like Google, Cisco, and Kickstarter Use Relationship Therapists—Could Your Partnership Benefit?
Ask Yourself These Questions:
Are you worried that your business partnership is fragile? Afraid the relationship isn't strong enough to withstand disagreement? Are you walking on eggshells when it comes to sharing?
Are there feelings of resentment that one of you isn't carrying their own weight?
Are you frustrated that you don't have a clear mandate to operate within, or are you frustrated that you are pigeonholed into doing things you find limiting?
Do you and your business partner have opposite views on finances, vision, mission, toilet paper, music, or other subjects, to the point of avoiding the topics?
Maybe you and your business partners have a really rocky relationship right now… Are you looking for ways to mend that rift and get back to working together in harmony?
Is your company at a crossroads, where you and your business partner(s) hold different visions for the future of the company?
Have you and your partner(s) reached a point of no-return, and are contemplating the possibility of dissolving the partnership?
Do you find that work stressors are causing friction not only at work, but also at home?
Does your business partnership feel mundane, uninspired, or defeated?
If you have said yes to any two questions above, then you will find this work COMPLETELY NECESSARY.

Business partnerships can thrive using the same relationship experts that:
Google, Kickstarter, Thiel Capital, Toms Shoes, Plum Organics and Brighthouse / BCG utilize to ensure their top people have the relationships to adapt and thrive in complexity…
Apply Now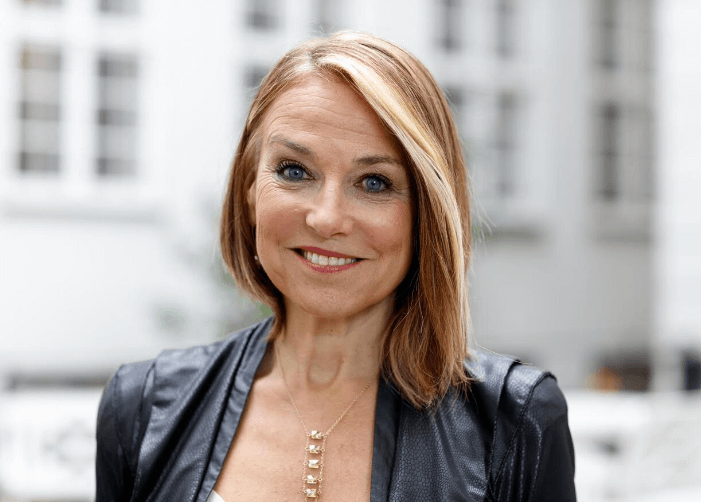 Esther Perel
Internationally Renowned Best-Selling Author, Therapist, and all-star TED speaker.
Relationship Advisor, consultant and luminary to the leadership and teams at:
YPO&WPO
YEO
Kickstarter
Toms Shoes
Bisnow
Summit Series
Plum Organics
Old Castle
Mopar
7 UP
Canada Dry
Indeed
United Jewish Federations
Jewish Funders Network
Because of her insight on effective communication—from the boardroom to the bedroom—psychologist Esther Perel is recognized as one of the world's most original and insightful voices on personal and professional relationships and the complex science behind human interaction.
Fluent in nine languages, the Belgian native is a celebrated speaker with expertise in relational health and communication, emotional literacy, work-life balance, cross-cultural relations, conflict resolution, sexuality, and identity of the modern family.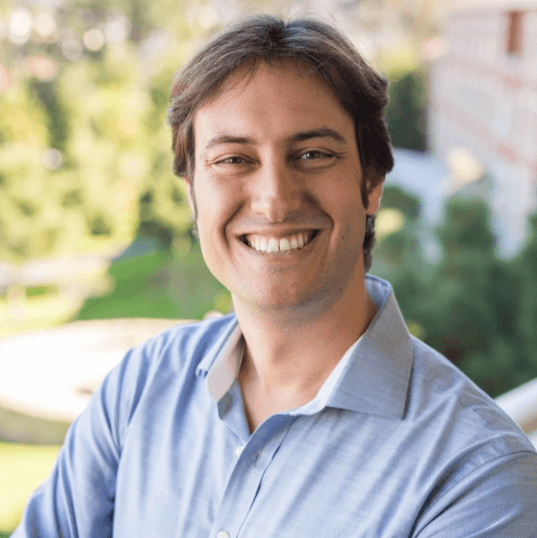 With Daniel Barcay
CTO, Team Dynamics Advisor, Leadership Development Consultant, Technologist, Computer Scientist.
Bridging the insights of Technology, Business, and Psychology
Leadership and Organizational Development Advisor at:
Google
Thiel Capital
Thiel Macro
Various Technology Companies and Startups
The Workshop: How to Make Your Business Partnership More Effective and More Enjoyable
This highly interactive 4-day workshop blends conceptual frameworks and hands-on experiential learning. You will develop a new understanding of the nuts and bolts of relationships, and gain the clarity and confidence to navigate the overt and covert intricacies of human interactions.
The hallmarks of distressed relationships are:
Communication steeped in blame and attack

Confirmation bias

Criticism instead of gratitude

Dissipated humor

Chronic mistrust and low expectation

Undermining behaviors

Character assassinations

Kitchen sinking

Categorical thinking
Typically, we tend to blame our partners for all of these destructive patterns; however, we often fail to see how we are part of the problem.
Learning by Doing, Not Just By Listening. This approach is dynamic and pushes some edges. We will be using:
Role Play
Role playing will allow you to experience different perceptual positions and get a true embodied sense of how each partner sees and feels. It can lead you to discover how to see and feel from a more clarified position.
Fishbowls
In a fishbowl, you will be able to observe other participants as they address various relationship issues with the help of Esther and Daniel. Focused observation allows you to see yourself and how the same issues affect you and your partner's business relationship.
Difficult Conversation Simulations
Like most people, you most likely avoid difficult conversations with your business partner(s), especially when there is conflict.
We will explore what is really behind these conflicts, how to move beyond the typical default styles of attack or withdraw, and how to effectively have tough conversations.
The goal is not to "win" or "get your way," but to experience complementarity. A way to experience and embody the attitude of "Because my partner does X, it frees me to do Y," and vice versa.

Here are some examples of conflict that require difficult conversations:
Power Struggles

–

 

When the power struggle over who gets to make the decision becomes more important than the decision itself.

Load Imbalance

– You or your partner feels like they are pulling all the weight.  

Threat of Abandonment

– You or your partner seems willing to jump ship.

Negative Obsession

– One of you seems to bring the other down with that damn pessimistic attitude.

Perceived Inequity

– You can't agree on how to divide the pie.

Pure Annoyance

– As things go on, everything the other person does just bugs the bejesus out of you.

Conflicting Visions

– Your evolving visions for your company don't match up.visions for the company change as time goes on.

Big Picture/Fine Details – 

One of you always sees the big picture while the other sees the details.

Go Fast vs. Do it Right –

You may want to build fast, while your partner wants to build slow.

Gender Issues – 

Sometimes partners of different genders have conflict over communications style.

Fighting for Prominence – 

W

ho gets to be the "knight in shining armor"? Who gets to be the "good cop"? Who gets to be the "lead singer" or the "public figure"?
*And Many More…
Being able to have transformative conversations around these conflicts can allow your business partnership to thrive, not just survive.
Ultimately, if you make the decision to engage in this experience, you will leave…
Armed with new insights and actionable skills that will enable you to disentangle yourself from negative escalating cycles.
Knowing how to contextualize disagreements and resolve them more effectively.
No longer hijacked by the stress of defeating interactions, you will experience renewed energy and vitality in your partner relationship.
The ABILITY TO TAKE RESPONSIBILITY for your part of the business relationship will also serve as the basis to know if and how to part if necessary.
You will deeply understand the fundamental paradox of all relationships:
"It takes one to change two and if you want to change two… change yourself."

-Esther Perel

Some words about Esther Perel…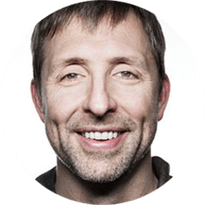 "Esther's work is amazing, because what she does is helps you to see what you are doing, that you are not aware of, and how it impacts your partner, and how it is impacting the other people around you who are in your life. It's a very nuanced approach, and it is incredibly elegant, because Esther does a great job of illuminating it so you can see what it is that you are actually doing–and not just what you are doing–but why you are doing it, and how a small change in your behavior, can equal a large change in your relationship. So I'm a huge supporter of Esther's work…go Esther!"
Dave Asprey
Founder & CEO the Bulletproof Executive.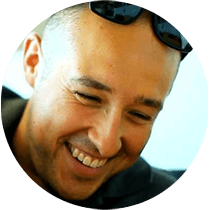 "I was truly blown away by Esther on so many levels…some speakers will make your audience think differently, others will make your audience feel differently, but great speakers will make your audience act differently, and that's what Esther's message does. There's a saying in business about the Three D's: the three reasons why businesses fail…there is Death, Disease, and Divorce, and the relationship side of the whole entrepreneurial equation is always over looked, and there's no better speaker I know, that addresses that head on, and gives you tactical advice, and guidance and structure, to not only survive…but prosper as well."
Jason Gaynard

We can only accept 30 participants.
If you're truly committed to developing your business partnership relationship and are willing to be honest, vulnerable, and embrace complexity…
Then please fill out the application below.