*UPDATE: This official all-inclusive event is SOLD OUT. Our larger official events occasionally have a few last-minute cancellations, so if you'd like to get on the WAITLIST for this event we welcome you to apply below.
Baby Bathwater's Texas Hoedown
Four days of unspoiled connection, learning, and good times on a 940-acre nature park and resort
November 7-10, 2022 | Burnet, Texas
Your investment: $10,000 if coming solo | $18,000 if bringing a partner | Limitless ROI no matter what
"Not only do I love the other members, the hosts, the venues and the food, but it rocks my soul, boosts my spirit and teaches me high ROI business processes and methods."
"I was worried that Baby Bathwater would be a bro fest, but I've been pleasantly surprised by the number and especially the quality of the women here… they are all badasses. I've now made lifelong woman friends here. And overall, I've never met so many successful people who are actually humble and open to learning. People here share what they know and are open to what they don't know."
What Really Makes This Event Different?
The curation is real, the community is inviting, and the attention to detail is unmatched​

All attendees are pre-vetted via an interview with the founders

We look for how you can enhance the experience through both your skills AND personality

If you're accepted, you'll be among some of the nicest, highly-skilled entrepreneurs you've ever met… Yes, kindness counts

We spend hours on the phone interviewing every single qualified applicant to make sure that the moment you step into our event, you're going to dive into the best conversations of your life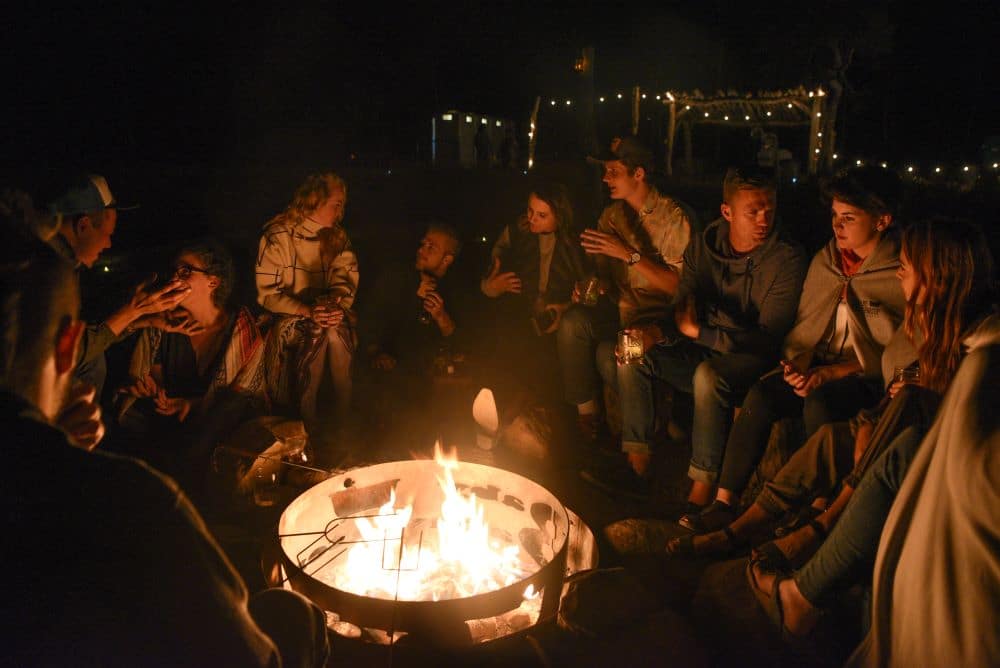 Come out of costume, eager to give, and you'll fit right in.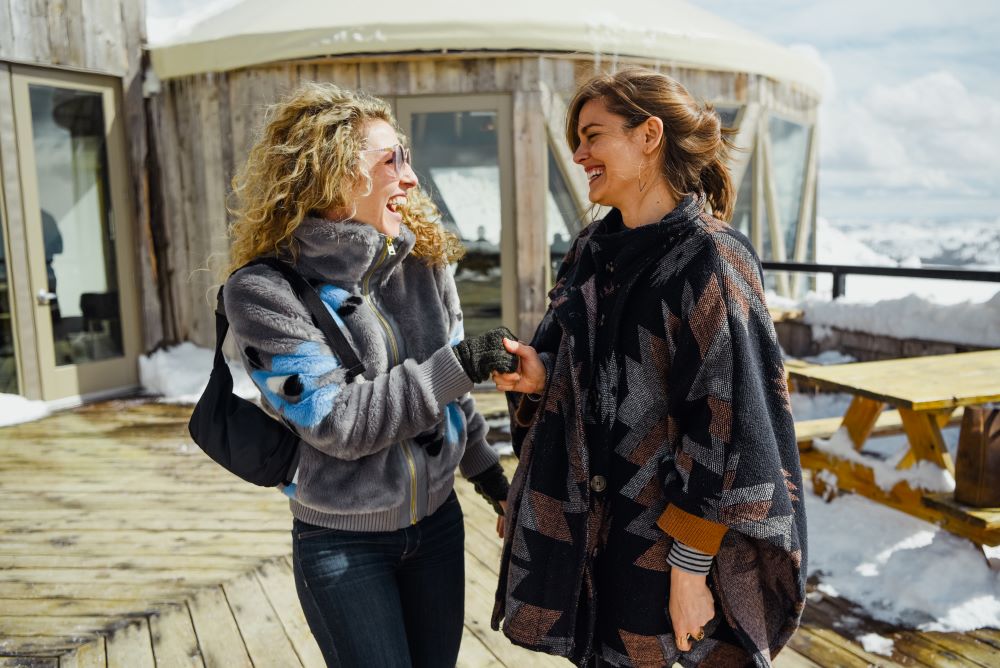 Down to earth + great listeners = great conversations.
From well-known founder-driven brands, to ecommerce store founders, to highly skilled boutique B2B firm founders, to neuroscientists, to philanthropists, the gang's all here.

You'll meet trailblazing thinkers and doers. The most important thing? You'll be among true givers who are excited to share and learn.

If you're kind, love to learn from interesting folks, and want to expand your connections and grow your business… then this might be the place for you.
"Entrepreneur events are usually 95% people that are looking for these quick fixes. What you have at Baby Bathwater is the 5% that actually care about true impact and longevity. That's what separates this event from every other one."
"The perfect mix of top experts, a down-to-earth community of thinkers and doers."
"It saves you like ten years of networking being a part of this thing."
Everyone Here Has Something to Teach and Somethin to Learn
There are zero invisible dividing lines at Baby Bathwater happenings. Everyone here is personally invited. Everyone pays to attend. And everyone shares incredible value.

Hang out, ask questions, and have a drink with your fellow attendees (drinks are on us).

We don't have paid "guru" speakers. We have generous content providers who are here to learn as much as they are here to teach. Who knows — we just might call on you to be on a panel or share your content after you successfully interview with us.

You'll leave this event armed with an arsenal of ideas and action steps proven to be effective in the real world.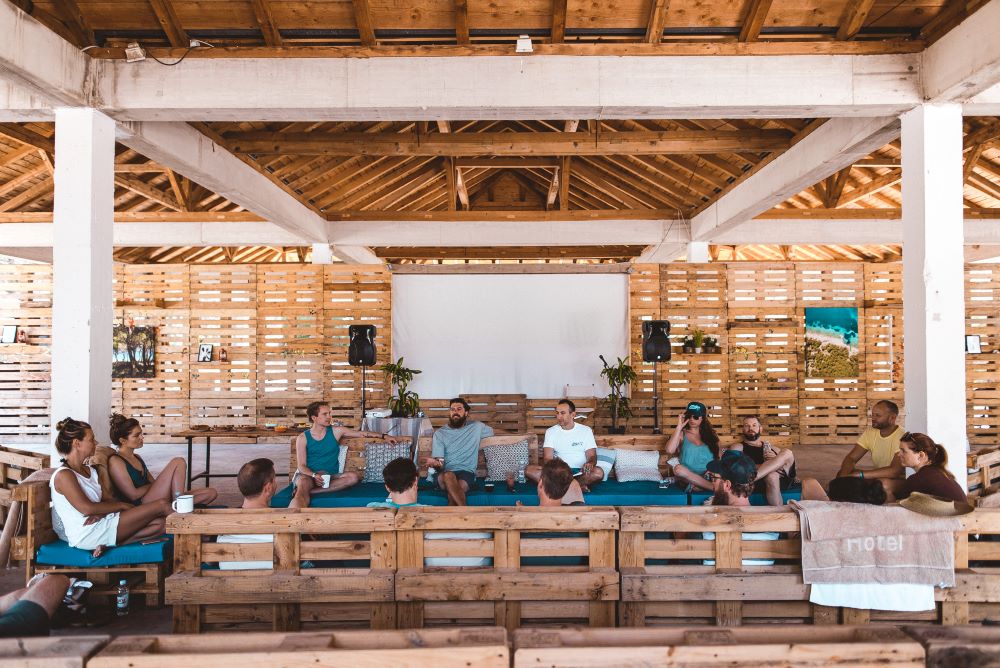 "A shot of soul with a chaser of strategy."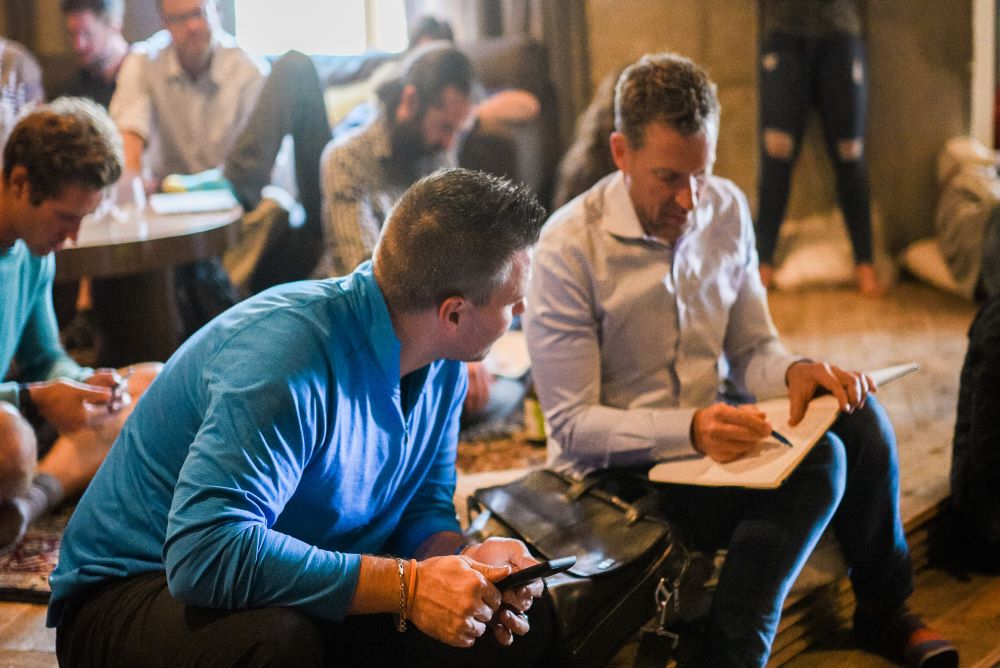 Peer-to-peer, actionable content.
"The people in the front of the room have actually done it… that combination of actual deep expertise and offering it to a community of peers, versus some kind of NLP transactional backend—I find it refreshing and that allows me to get more out of it."
"It's a give first group of peers. This is where I level up. Not just for business, but for life!"
This is Your Safe, Pitch-free Place to Grow
This event is a No Pitch Zone. No one's gonna ask you to sign up or buy anything. The person you sit next to at lunch won't try to recruit you or give you the hard sell.

Along with never being pitched and never being asked to open your wallet… this also means that all your fellow attendees are more comfortable kicking back and getting real here than anywhere else.
"We can't afford NOT to be a part of it. This is such an incredible and helpful group of people. We've never been part of a business community where people go out of their way to help for no reason at all... and our business has sky-rocketed as a result of this group. Key hires, marketing, partnerships, brand vision... it's an invaluable wealth of knowledge and support."
"I'm the guy that hates masterminds… I swore them off as not my scene, and didn't like the vibe & being constantly pitched. I was really resistant to coming here... but this is hands down the best event of any kind that I've ever been to. The food, the people, the content… my head is about to explode with all the ideas I have. I'm a convert."
"There's a lot of alphas here, but there's no egos. So it's a lot of top notch people with top notch content who are actually doing things."
Bring Your Best Ideas and... Get Ready for Conversations So Good, You'll Need a Cigarette After
We can't count the number of businesses that got their start at a Baby Bathwater event, because we don't have enough fingers.

But we CAN promise you that the experience will clear your head and make space for your next master plan.

Just a sampling of past Baby Bathwater content sessions & conversations:
The exact tactics 8- and 9-figure store owners are using to grow their customer bases

How to finance your next expansion

How to mine customer insight for higher-converting copywriting

Instagram ad strategies that no longer work anymore, and what's replacing them

Concrete strategies to grow your personal wealth

Boosting customer LTV through better retention

How to correctly microdose crystal LSD

Your new business you decided to create at the event

What firms NOT to hire and why

How to build high-level teams (so you can actually enjoy your time)

New technology and trends you need to start paying attention to

And so, so much more…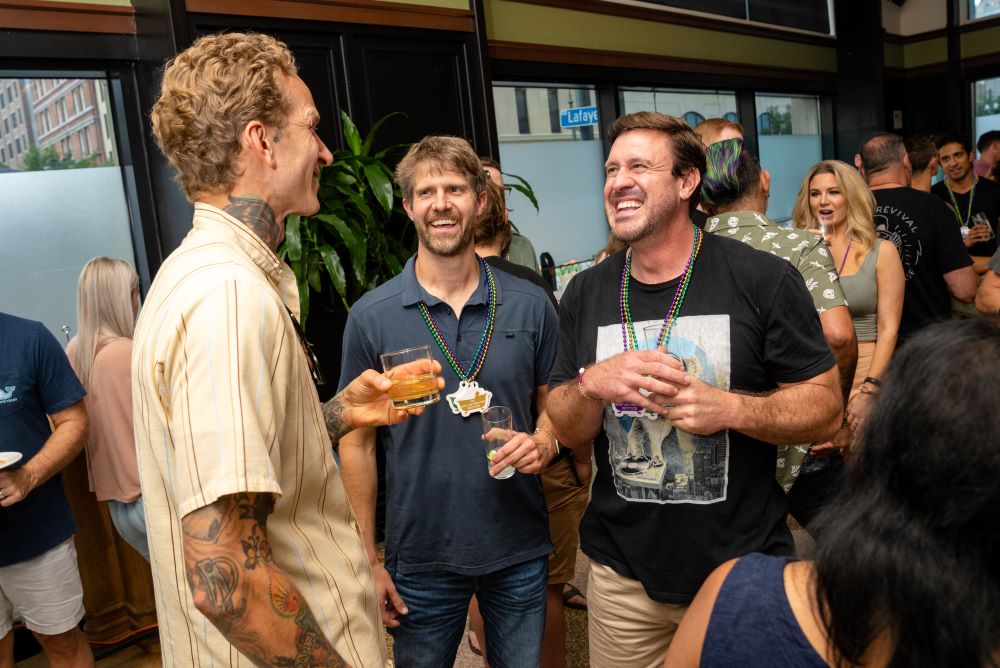 For a lot of folks, the content comes secondary to the natural conversations you'll have.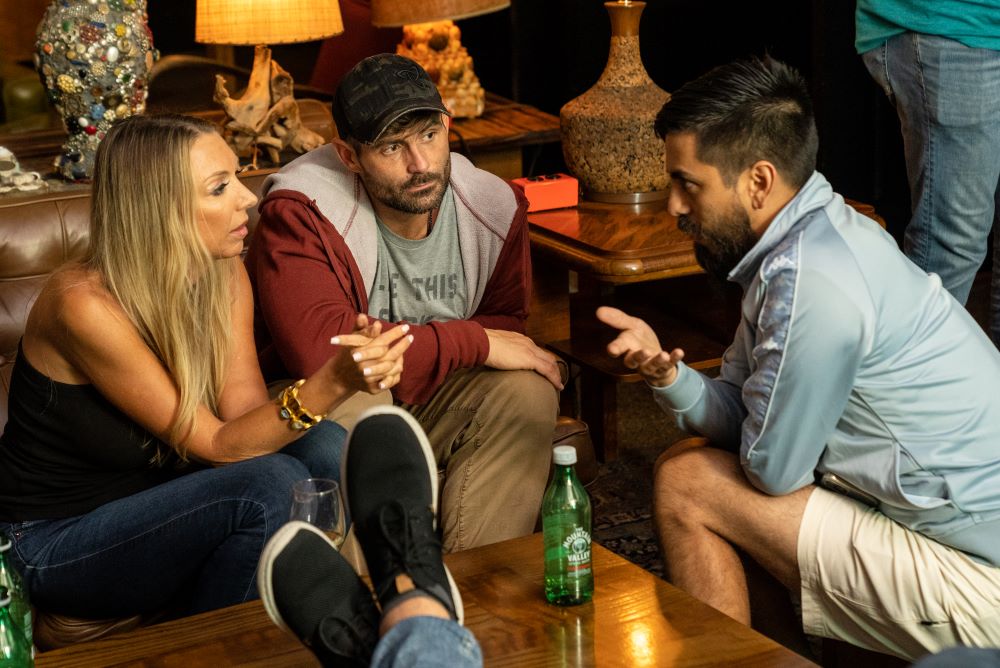 Get used to having your mind blown. It's normal here.
"It's the most direct way to get to where I want to go. I leave totally full... the events are worth their weight in gold."
"This group blew my mind on all the things we're not doing."
Form Spirit-boosting, Soul-opening Connections
Your business can't reach its full potential if YOU aren't working on reaching yours… which is why Baby Bathwater focuses on all aspects of growth, both in and outside of your work.

You'll meet and build lifelong friendships with founders who've struggled with the same challenges you're facing right now. You'll meet problem-solvers who give you the flash of clarity you need to see things in a different light.

You'll skip the name-dropping, business-card-swapping, ego-inflating emptiness and go right to the down-and-dirty business of creating the life YOU want to live.

You might even stay up all night with your new friends to watch that blood-orange Texan sun rise…

And you'll remember why you started your business in the first place.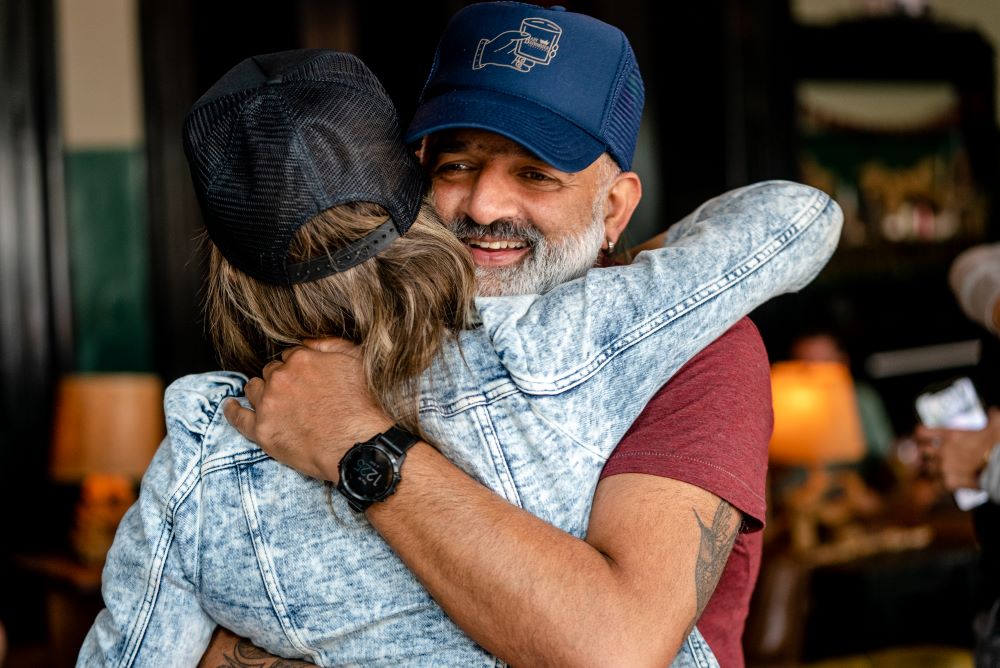 Skip the superficial and jump right into lifelong friendships.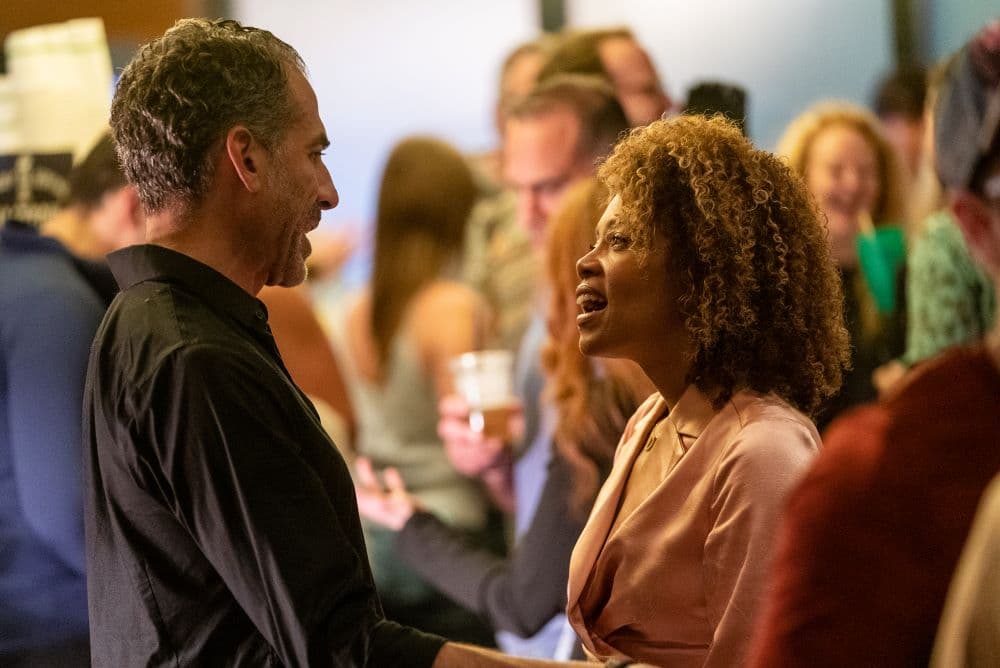 That feeling when you're having a conversation with someone who understands…
"Full of dangerous animals who are at the top of their game. Intimidating at times, profoundly helpful, and refreshingly weird. I came away from the last event with a simple tactic that boosted our monthly revenue and transformed the experience of our users. Not bad for a whiskey fueled weekend!"
This Event is Filling Up Fast
"I've been in two conversations with people that are these thought leaders I've known about for years… and both of them just gave me their phone numbers because we're friends now… which is super weird."
A 940-acre nature park & resort all to ourselves, terrific food, peer-to-peer content, great music & good times… but the real kicker is to be in such a setting surrounded by a group of humans unlike any other. Because one rotten apple can spoil the bunch…and we'll have none of that here.
If you are serious about coming, we recommend applying to get on the waitlist sooner rather than later!
"A man who procrastinates in his choosing will inevitably have his choice made for him by circumstance."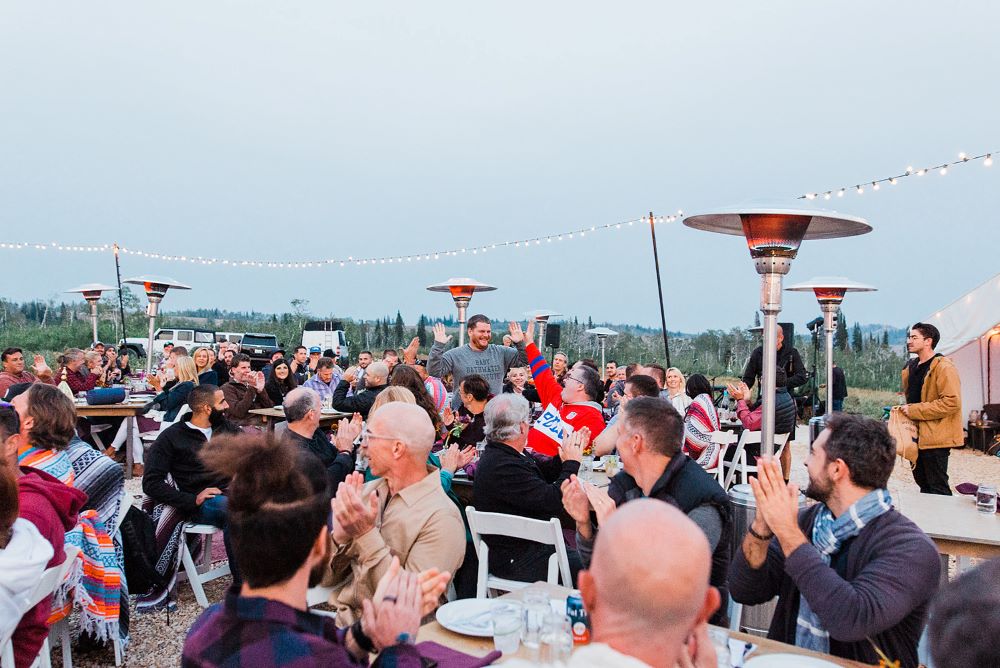 Part community, part family, all Baby.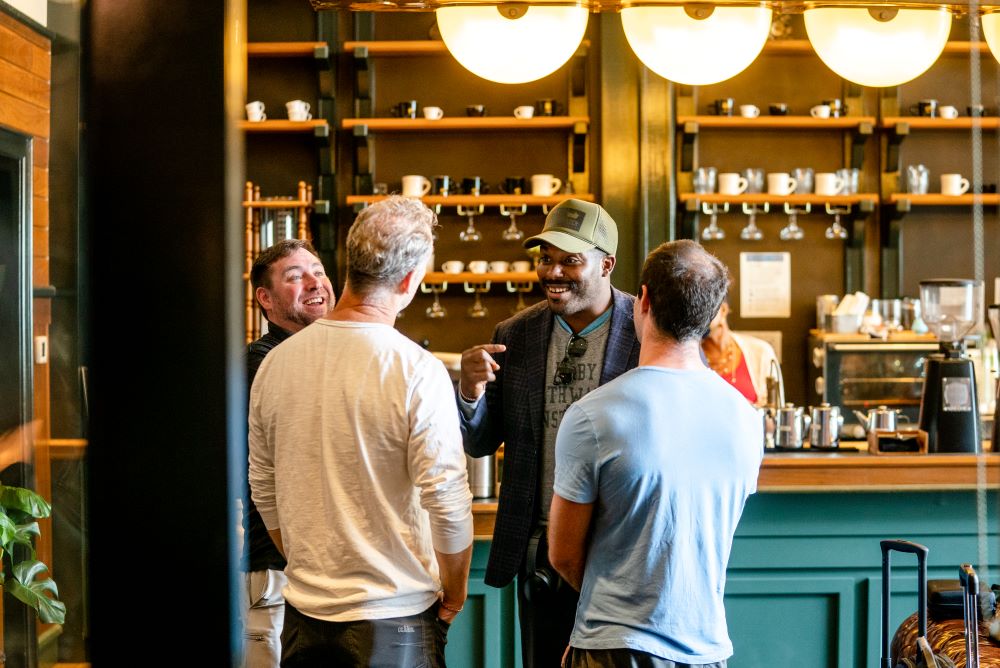 A group more powerful than the sum of its parts.
"Everyone's been amazing. You don't put 200 people together and that happens. This place is special. We're in so many different places & industries but there are a ton of common threads that you discover and it allows you to grow."
"It is hands down the most valuable three days I have ever spent in my career."
Refuel Your Soul (Just Real Talk From Real Folks)
We've got your animal pleasures right here.
Savor the best food & drink you've ever had at an event. All inclusive, no bar tabs!
Look, most event fare sucks. We know it. You know it. And we'll never subject you to it.
Dine on locally-sourced cuisine from the chef's Texan-inspired menu. It's healthy, delicious, and creative.
There's always an endless array of delicious eats for all different styles of taste bud, and a wide variety of cocktail, beer, & artisan wines.
Our boundless meal plan will have you covered from sun-up to sun-down, and anytime in between. Not to mention a seemingly endless open bar to ensure you and your new friends will never run dry.
Cheers to making new connections…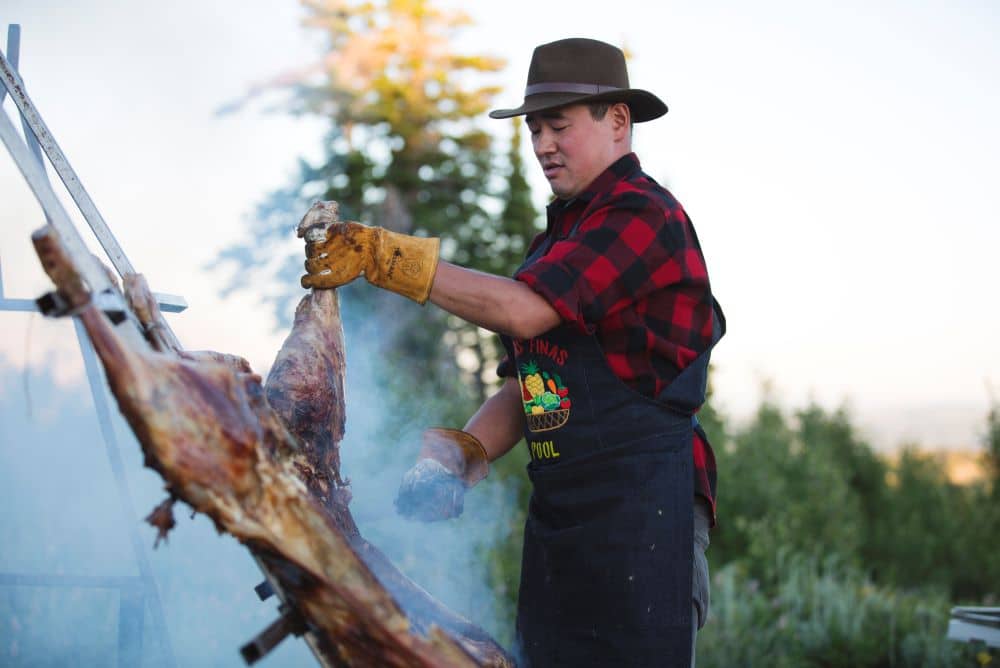 Food so good you'll wanna slap yo' momma.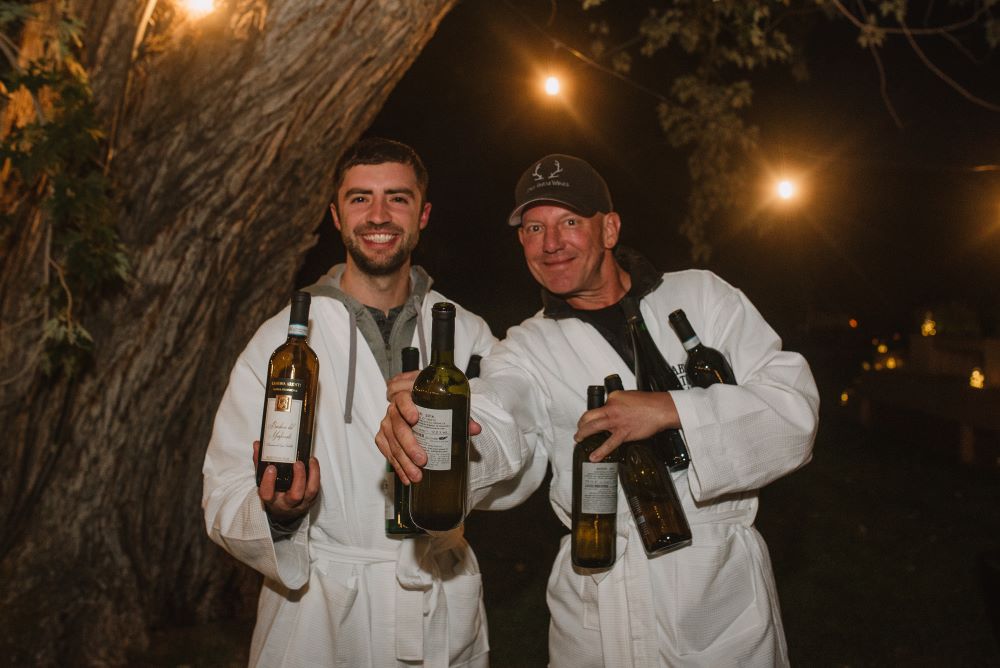 Our long-time sponsor & friends at Dry Farm Wines keep the good times flowing with their incredible all-natural artisan wines.
"Oh my, these lamb chops are so fucking good that I can't stop eating them, and I hate lamb chops."
"BBW is an absolutely epic event. Epic people, epic learning, epic connections, all in an amazing place with better food than you'll find anywhere."
Cut Loose With Live Music Every Night
You can dance if you want to. You can leave your friends behind… Better yet, dance WITH your friends.
Every night features top-notch entertainment to get the party going. Just like the food, we leave nothing to chance.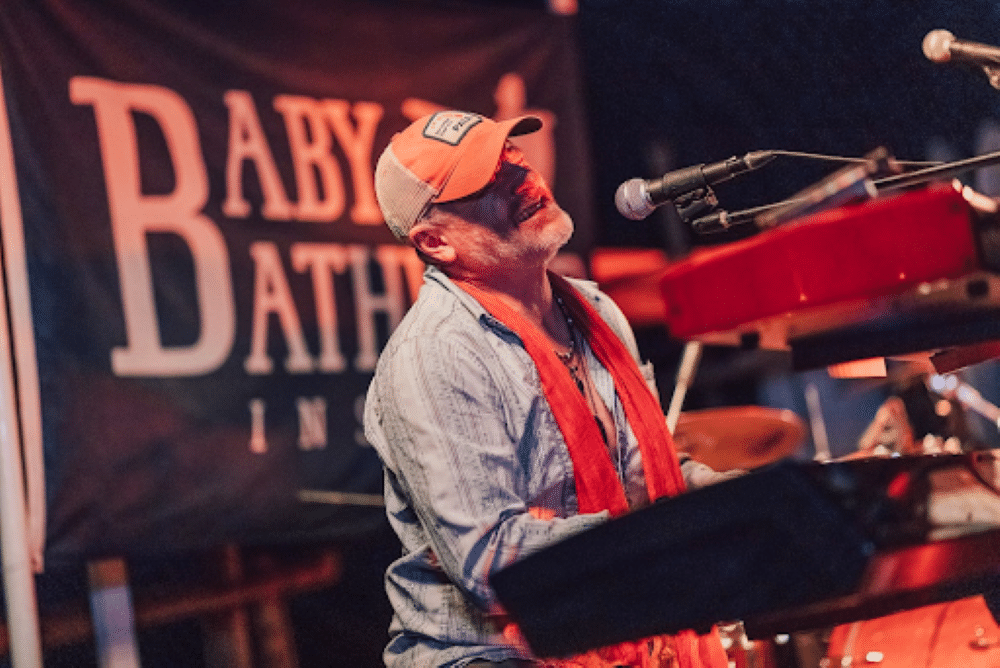 Feel good music that will fill your soul and loosen those nagging hips!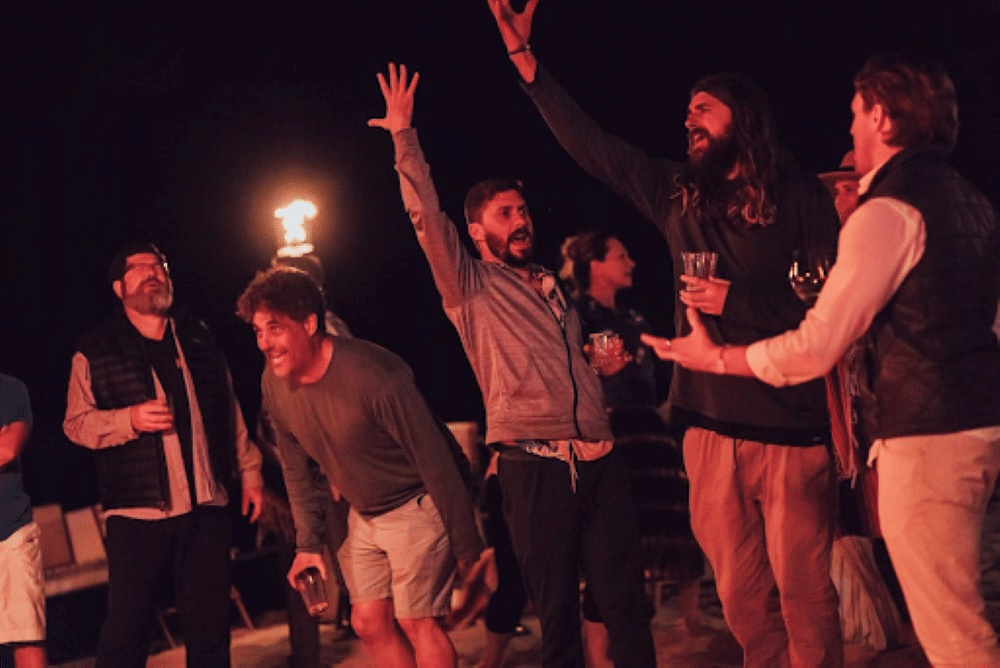 Put your dancing shoes on and boogie down 'til sunrise.
"It's gold, wrapped in gold, wrapped in humor, wrapped in gold. This is so fun and so valuable."
"The folks were so kind. It's one of those events where you go home at night after an 18-hour day and you feel good, and that is what makes it all worthwhile."
Your investment: $10,000 if coming solo | $18,000 if bringing a partner
Big Thinkers, Boundary Pushers & Lovable Nutjobs to the Front
If you're the right fit for this event, you're smart, kind, humble, ambitious, and open to learning and trying new things.

You don't need someone to hold your hand and show you around. You make the most of every opportunity. And opportunities like this don't come around often…
Who Comes to Baby Bathwater, By the Numbers
Owners of 7-9 Figure B2C Businesses selling physical products, software, and services. Giving a shit about your customers is a must.
Freelancers Who Provide Business Services providing digital marketing, branding, and growth services. AKA unbeatable marketing and strategy from people who are just as pumped about your brand as you are.
Influencers & Up-and-Comers who can help you grow your brand, get massive exposure, and connect with the right audience.
Investors & Mentors in search of new business opportunities and promising minds.
"I feel like 10 years from now I'm going to look back at where I am, both personally and financially, and be able to draw a straight line from the day I joined BBW to where I am then."
"The level of people and the experience is difficult to find in any room around the world, and it's here in one of the most beautiful places in the world. It's incredible."
Baby Bathwater is a collective of entrepreneurs, founders, thinkers, pioneers, and good-hearted, open-minded humans.
We're passionate people with a penchant for straight talk and screwball adventures. We're here to throttle the nectar out of this life — because otherwise, what's the point?
It doesn't matter how much money you make or how many followers you have. What matters is what lights you up from the inside. The reasons you do what you do. The beliefs and curiosities and goals that make you who you are.
More baby, less bathwater. That's what we're all about.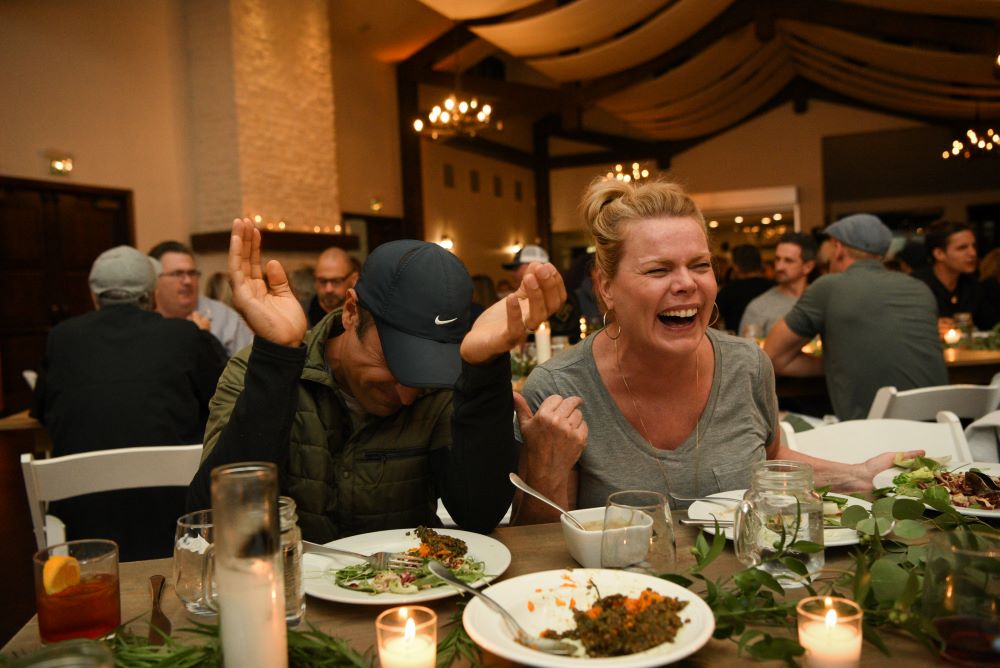 No quicker way to our hearts than good food, good drink, and good company.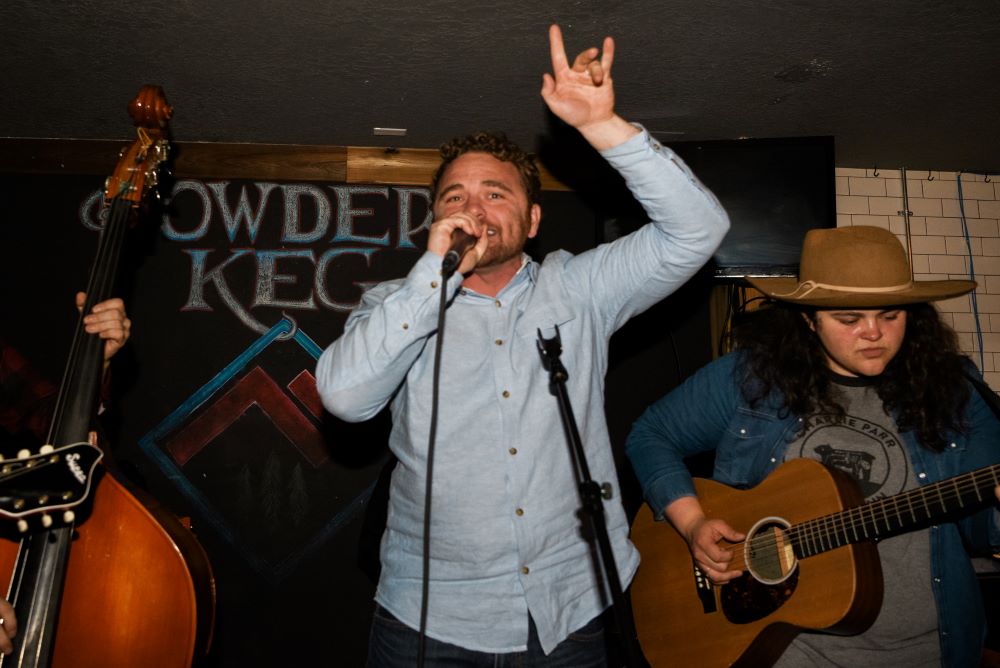 Beatboxing and business go hand in hand, right?
Want ROI Like This? Apply to Get on the Wailist Now
4 of 5 Baby Bathwater attendees report making more than they paid for the ticket within 3 months — directly from the relationships they formed here.
"I decided to invest in myself and see what happened… and Baby Bathwater definitely paid off."
"This is where I take my business to the next level. It's an environment where there are people who are committed to your success and helping you get where you need to go and are willing to share their resources… I know that whatever I need, somebody knows somebody and they're willing to share. It's worth it's weight in gold!"
"Less bullshit and more value is the name of their game. It's an investment in yourself that will create massive ripple effects for your future."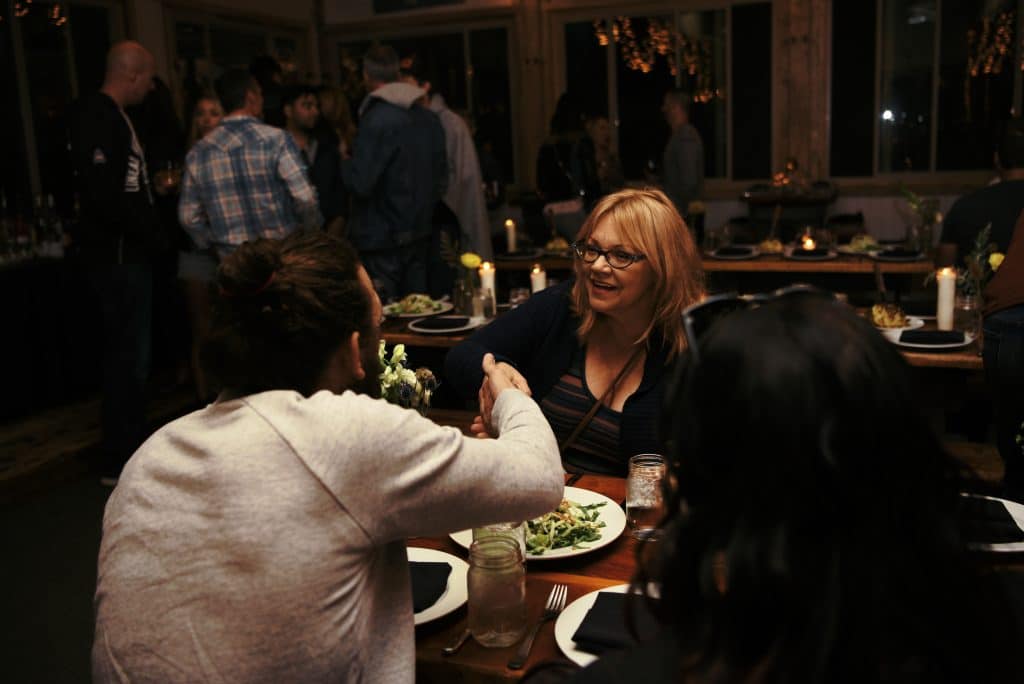 No name tags needed. In fact, they're banned here.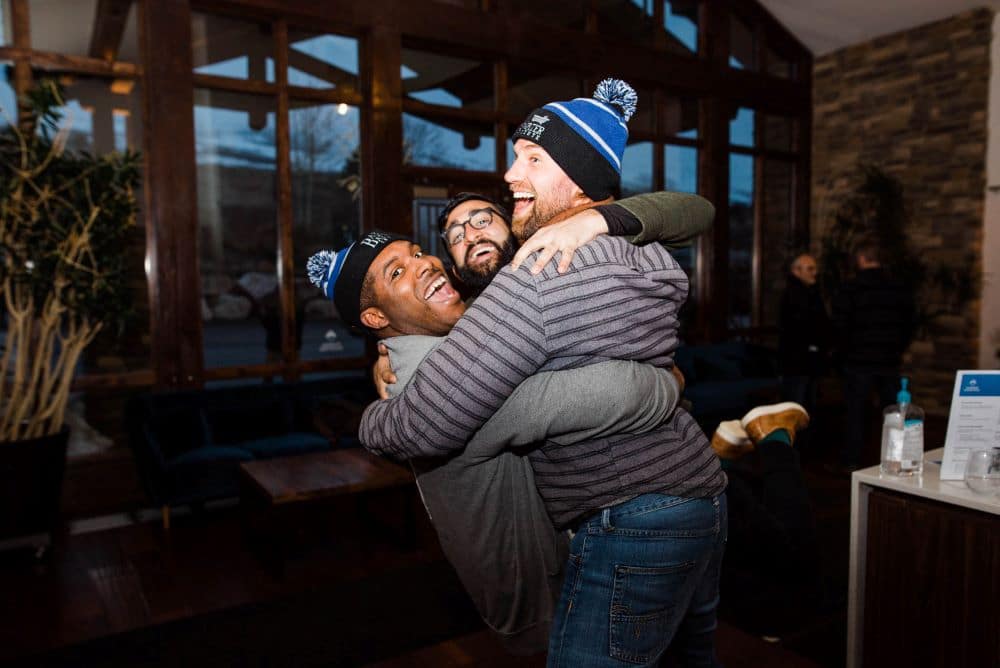 "You know it's a good event when more hugs are given than handshakes."
Your investment: $10,000 if coming solo | $18,000 if bringing a partner
"Never could I have ever imagined that doing business with people could be THIS fun. Yes, you'll get tremendous value professionally but the people you meet - that's the gold."
Know Who You Want to Meet Ahead of Time
Baby Bathwater is built on curated connections. Expect our team to introduce you around while you're here. You'll never feel like a spectator, because you're part of the community.
Plus, use the Baby Bathwater app to make connections ahead of time so you can dig even deeper while you're at the event. Forget flimsy Facebook friendships — you'll end up exchanging cell numbers.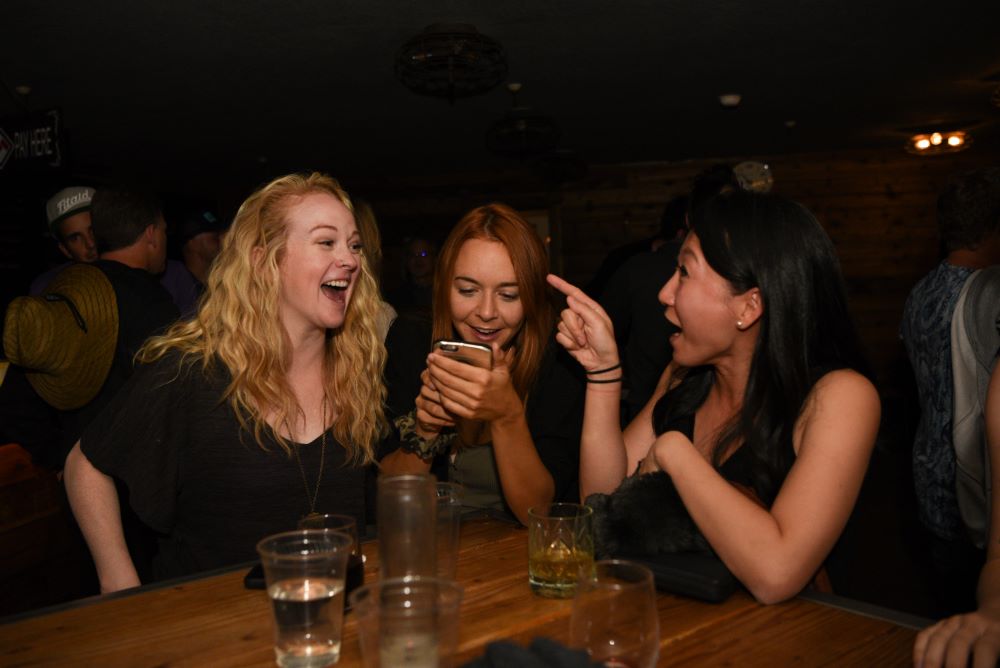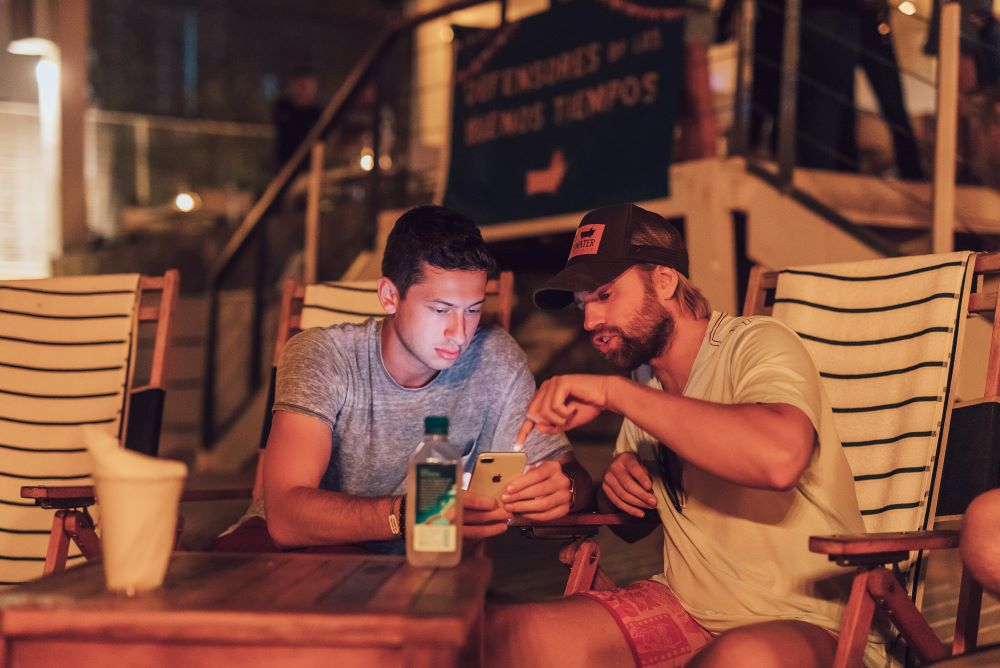 Highly competent go-givers everywhere you turn.
"I've got folks to call when I leave events and a support system that has been invaluable for scaling our business. These folks have gone through it before. They've made the mistakes so I don't have to."
"I've been to events with amazing people, a lot of them famous. But I've never been to an event with so many high-level players who were actually nice and giving. I'm wary of masterminds where you pay for the privilege of having your ego stroked by a semi-random assortment of wantrepreneurs. And then there's the Baby Bathwater Institute: scrappy founders, focused content, practical advice, and real relationships – totally worth it."
Cancel Your Plans, Book a Babysitter & Get Here
This is the can't-miss event even for entrepreneurs who hate business events. It's different, you'll find out why.
Show up with an open mind and a positive attitude. Watch as your time here turns into something real and immediate and intensely motivating… all over the course of four unforgettable days in the great state of Texas.
Remember, if you're accepted for this event, you're here for a reason.
This is your chance. Listen to your gut. Apply to get on the waitlist now.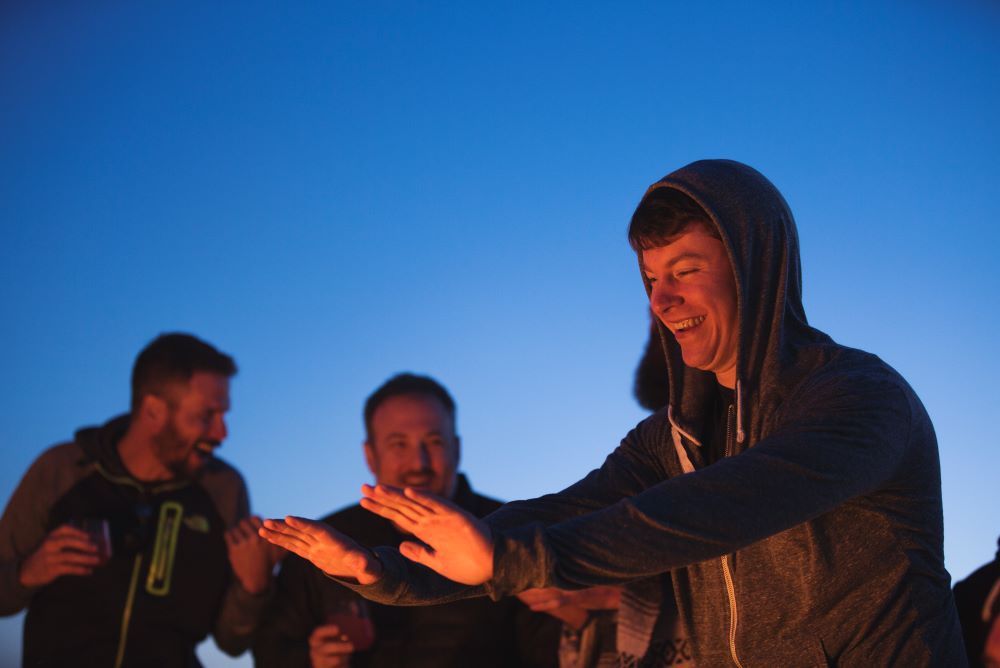 The line between business and pleasure is pretty blurred around here.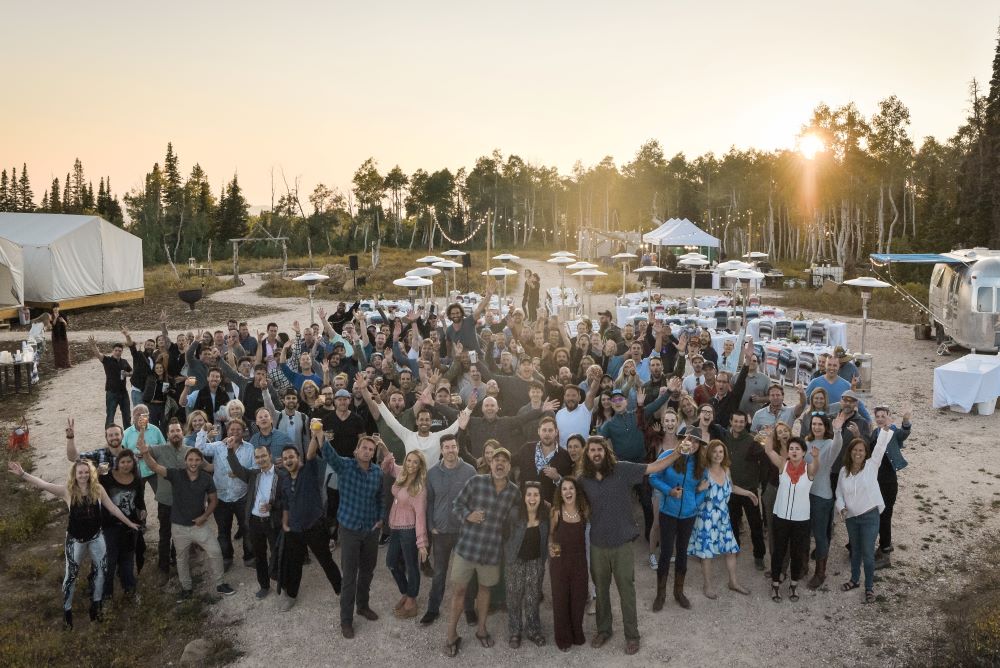 An unmatched group of go-getters, diem carpers, lovable eccentrics, and boundary pushers.
"If you're lucky enough to get asked or invited… give them your money before they figure out you probably shouldn't be there. If you have the chance, show up, ask lots of questions, be a good person and things will happen."
"As an entrepreneur it's tough to find your tribe. I feel strongly this whole community espouses my beliefs around entrepreneurship, creating value, authentic convos… it's a catch-all for me. When it comes to pushing the edge inside of your industry it can be difficult to find people that want to pioneer and develop new concepts… at BBW this is what happens."
"You literally have a direct line to figuring out exactly the steps you need to take to reach the goals that you're trying to create in your business."
"The ROI is infinite. I've made lifelong friends. The amount of stuff I've learned in the content and from meeting and engaging with people that I've brought back to my business and been able to implement very quickly is the financial return… emotionally and spiritually the return is infinite."
"Oh Baby Bathwater, you far exceeded my expectations and I came out a better human because of my experience amongst these amazing people. I was initially a little gun shy because of the cost but I can honestly say the value received was exponentially greater than the cost. This experience allowed me to be 100% honest, open and vulnerable for 5 glorious days and never feel judged or mocked once. I treasure the friends I have made and one of my top 5 most significant conversations in my life happened at our final dinner. I will forever be grateful to Michael, Hollis and the Baby Bathwater crew. "
"Now I can call friends up who are the smartest entrepreneurs I know... It's like having your own board of advisors."
"I've been to more events than I can count, which was why attending Hollis' and Michael's event was such a surprise. I can't think of a time when I attended an event that comes even close to achieving this unique blend of truly stunning content, value-aligned influencers and raw beauty."
"If you're an entrepreneur and thinking of going to Baby Bathwater, it's probably one of the best investments you'll ever make."
"The reality is, no one knows what the f*ck Baby Bathwater is. And I love that."
"I've never been in a room with this many published authors, successful marketers, and entrepreneurs in my life before. I met a mayor of a town, a celebrity doctor, digital nomads, family men and women, so many people trying to make a difference in this world, and a lot of them succeeding at it. I walked away with friends for life, and I can't wait for the next one."
"I've attended and spoken at many business and networking events over the years and Baby Bathwater is more than a few levels above the rest. Part networking group, part mastermind, part party. You'll meet some of the most interesting people on the planet at their events. I highly recommend!"