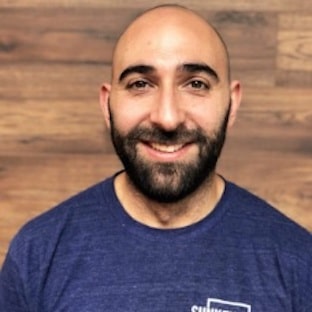 When it comes to Amazon, Adam gets it. He's always been an entrepreneur and marketer, but it was about 12 years ago when he jumped head first into the Amazon game. Since that time, the accomplishments and milestones have piled up. Today his company, Sunken Stone, is a Top 500 Amazon seller, has shipped over 2 million orders on the platform and now helps over 75 brands successfully grow and scale their business by using the Amazon sales channel.
Adam received both his Bachelor's in Political Science and MBA from San Diego State University, and still volunteers and the university's Lavin Entrepreneurship Center to help young entrepreneurs launch their ideas and businesses.
When he's not helping companies expand on Amazon, there's a good chance you'll find him at a local coffee shop, cooking up a favorite dish at home or hanging with his girlfriend and mutts at the numerous Seattle dog parks. Unless of course it's football season. Then you'll find him meticulously tracking his Jets and fantasy football team(s)!