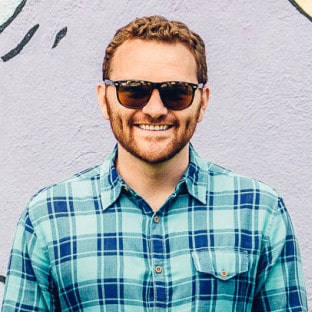 Angelo Keely is a powerhouse of sustained creative energy in all aspects of life. Successful health entrepreneur and CEO, coach and consultant, fitness enthusiast, outdoorsman, highly engaged father and husband, polyglot, multi-instrumentalist, and world-class beatboxer….Angelo is a true renaissance man.
As co-founder and CEO, Angelo scaled Kion into one of the most trusted supplement brands in health optimization in four short years. After personally cracking the code to maintain high levels of stable energy himself, Angelo launched Kion in 2017 with fitness guru Ben Greenfield. Kion is an active lifestyle supplement and functional food company dedicated to helping people fully experience a joyful, active life by providing pure, energy-enhancing solutions.
Born in Austin, Texas to natural health entrepreneurs, Angelo was immersed in the world of supplements and natural foods from birth. His parents raised him on a foundation of organic, whole food ingredients and an array of daily supplements (not surprisingly, essential amino acids being the most important). He began his more personal adult journey into health optimization 20 years ago after a near-death experience at 16 left him bedridden and traumatized. To repair his body and mind, Angelo dove headfirst into nutrition research, meditation, yoga, breathwork, cold and heat therapy, acupuncture, psychotherapy, and religious studies.
As he cracked the code for harnessing, honing, and maintaining his own high level of energy, Angelo went on to study multiple languages, develop an international career in Europe and India, and ultimately become a successful health entrepreneur. Now based in Boulder, Colorado, Angelo is a highly engaged CEO and health and fitness enthusiast. He is committed in everything he does to helping others activate and sustain their own inner energy for a joyful, active life.