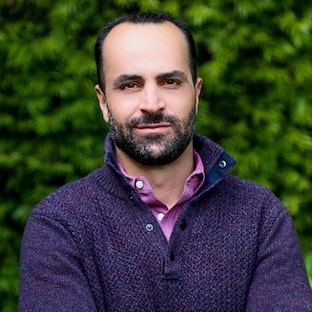 Babak works with businesses that want to build a brand, focusing on building their performance marketing capabilities while creating a differentiated customer experience.
As with most folks, his journey was nothing remotely close to a straight path. His background is grounded in analytics – he was a math major at MIT. And then he got a strong taste of humble pie following Stanford Business School when his magazine failed. The best 25 grand he ever lost.
Babak was at Napster when music subscription was considered a bad idea, which was the same time as when Blockbuster launched its competitive product to Netflix.
Babak's big break came when he joined Beachbody; they were already at $100 million in revenues when he started. For 3 years, he built the finance and analytics' teams, and then he oversaw media and customer acquisition for the next 5. When he left, they had just eclipsed $1 billion in revenue. During his tenure, they ran over $500 million of media across multiple channels and acquired over 10 million customers.
Since then, Babak's attention has been put towards building brands, which for him is really about creating amazing customer experiences. Businesses that are scale-able and sustainable focus on experience. He helps them with crafting that experience. And since Babak comes from a performance and ROI-driven background, he brings a unique approach towards helping to build brands.