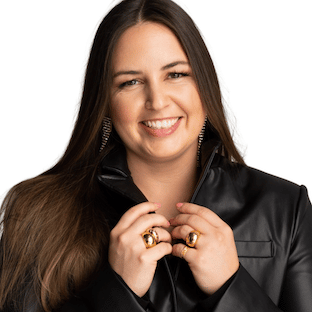 Brooke is a trauma informed relationship coach, specifically helping entrepreneurs heal their childhood wounds so they can create & unlock their dream relationship. Brooke is obsessed with helping people slow tf down so they can identify their needs, core values and non negotiables. We tend to attract the type of connection we feel worthy of, not the connection we actually deserve.
Brooke started her career at 23 in Silicon Valley at Pinterest, Dropbox and Revolut.
Brooke's obsessed with: podcasting/speaking (Peace Love Trust Podcast on Spotify) self actualisation, the ocean, people leaving shit that no longer serves them, honesty, yoga, nature, adventure, travel, beautiful spaces, meditation and writing in random spots all over the globe.