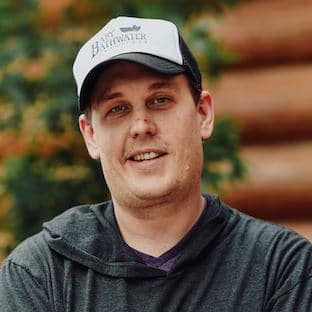 Curt Maly, is one of the world's most sought-after experts on Facebook, Social Media Marketing and Paid Traffic Strategies that dramatically increase short term and long term revenue.
His exclusive Austin-based digital marketing agency, Black Box Social Media (BBSM), has a client list reads like a VIP Red Carpet list made up of celebrities, reality TV stars, Shark Tank contestants, professional sports teams, speakers, New York Time best-selling authors and lots of small businesses & medium businesses, all by referral only.
His clients include people like ClickFunnels, LeadPages, Mike Dillard, John Maxwell, Michael Hyatt, Dr. Axe, The San Antonio Spurs organization, a US Presidential Candidate and many others.
His strategic online marketing campaigns have dominated more than 40 business niches for over the past 10 years online.
Curt is invited to speak all over the world at exclusive, invite only high-level masterminds and events. He has shared with stage with people like Robert Kiyosaki, Dan Kennedy, Eben Pegan, Ezra Firestone, Ryan Leveque, Todd Brown, Ryan Daniel Moran (Capitalisim.com) and many more.
Curt also has a passion for teaching others and has been creating digital trainings and groups coaching programs for the last 9 years inside of the Social Media Ad Genius community.
Curt was also notoriously 'Banned from Facebook' for over 2 years, it's a pretty interesting story with the twists and turns of any good spy novel. In Oct 2017, Facebook fully reinstated Curt back onto the ad platform
Curt specializes and focuses his marketing on Ethical Propaganda Marketing with his BELT Method inside of multiple advertising channels.
Curt loves to geek out and brainstorm on any type of ethical marketing campaigns