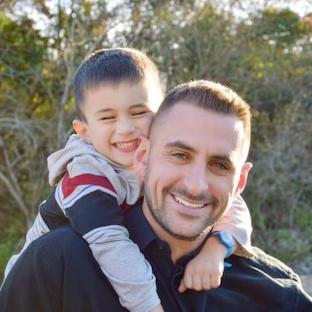 David grew up in a hard-working family in Harrison, New York. When he was eleven, he started his work career at the local country club as a golf caddy. When he wasn't lugging golf bags around, he was in the weight room or on the football field. He was a captain on his high school team and an all-conference player in college at Salve Regina University. He finished up his college studies at Roger Williams University, majoring in Accounting.
David and his high school sweetheart, Samantha, have three young children (Hudson, Ryder, and Hazel). Outside the office you can find David coaching his sons in youth sports or sneaking in a quick round of golf with buddies. He loves being outdoors, whether it's hunting in the Hill Country or deep-sea fishing in the Gulf of Mexico. Above all, David is a family man who believes in hard work and no excuses.
David's experience spans across all industries, but some specialties include working with tech and E-commerce startups, oil and gas partnerships, investment funds, and real estate developers. David has extensive experience with corporate restructurings and M&A deals. He is a closet tax nerd and can be found reading tax code in the middle of the night; just ask his wife.