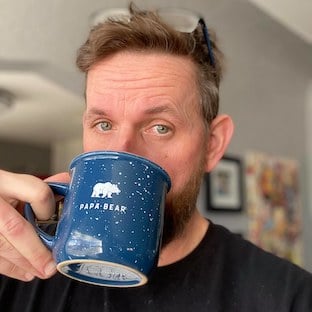 Here's the deal… I see the world differently than most people. For three decades I have been someone people relied upon to solve highly complex problems in extreme and often intense situations. In my time as a Firefighter, Airborne Ranger and CIA Counterterrorism Operator and Business Leader, I've learned one big lesson – extreme and intense is as uniquely relevant to a person as is a fingerprint.
We all perceive things differently and when we experience something significant, stressful or uncertain, we respond accordingly. Business is no different and can often leave a far greater impact on you than say, fighting fires or being in combat. Through my core work developing new human performance protocols for US SOCOM and the Intelligence Community, working with Professional Athletes and High Performing Business Leaders, I have dissected how we navigate intensity, diversity and complexity at any level and in any situation. That insight provides us to a greater level of awareness, an improved ability to regulate our own central nervous system, and a significant advantage in the behaviors that produce the results we are out to produce.
Today I have the amazing opportunity to serve as the COO for Brute Force where I get to be exactly who I love to be… the guy behind the scenes, making things happen, fully embracing the world of people and processes. This role enables me to apply all the skills, knowledge and capabilities I've developed over the years to help grow an amazing fitness brand!