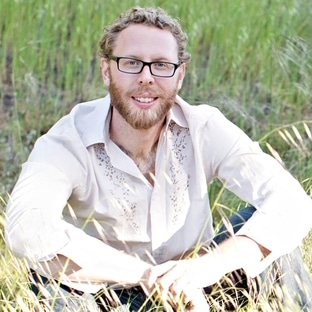 Kevin Gianni is a health author, amateur mycologist, farm hand, and co-founder of Annmarie Skin Care. With a passion for holistic health and wellness and the attention span of a chipmunk, he has miraculously managed to create many insightful books, videos, articles, and natural products, even though he once believed that "quinoa" was a rare tropical disease.
In his favorite Amazon review for his book, Kale and Coffee: A Renegade's Guide to Health, Happiness, and Longevity, the reader stated that they would only consider picking up the book again if they "were trapped in an airport, had studied the Skymall, and committed it to memory."
Fascinated by fungi, Kevin explores growing and foraging for mushrooms in his free time, sometimes learning which ones to avoid through trial and error. When not writing, foraging, or still processing his experience at a week-long, eye-gazing conference in Miami, he lends a not-so-green thumb to Moss Creek Farm, attempting to maintain their organic herbal beds with a mix of dedication and occasional fuck-it-all-why-didn't-we-move-to-Portugal.
Following his passions like his great friend and colleague he's never met, Tony Robbins, would say, Kevin recently became a professional music producer when he paid himself $1 from his own company to produce a 3-second audio intro for a Facebook ad that was never used.
In the future, Kevin hopes to get seed funding for some of his newest business ideas, which include Goomba, a Roomba for body hair; a sustainable, single-use clothing line; and Cherryatrics, a strip club franchise for old folks homes.
He is, surprisingly, married, has two kids and one cat and lives in Newtown, Connecticut.