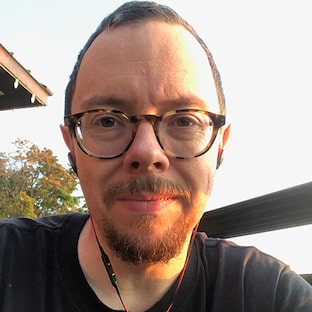 – Western Canadian farm kid in the 70's
– Door-knocking vacuum salesman at 17
– Sign painter at 20
– Dot-com 1.0 fortune 500 web developer at 30
– Jay Abraham zealot (1996-present)
– Marketing consultant/funnel-builder/copywriter (2001-present)
– Media buying agency owner (2017-present)
Father of 3 amazing grown kids. 26 years married to the same lady (I won the relationship lottery). Guitar picker, portrait painter, hopelessly addicted to trying new things, and generally confused about what a man my age "should" be doing.