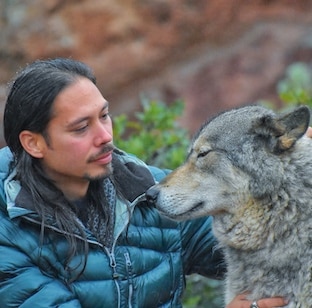 Lane Belone is an author, Green Beret Veteran and storyteller. He is a master synthesizer and loves to explore nature.
After almost 12 years of military service, Lane decided to chase a dream. Having no idea what that dream looked like, he went for it anyways. Many failures, lots of enriching experiences and a few successes guided him. He wrote a book with a friend. He co-led a group of 15,000 veterans. He became a coach and advisor. He launched an NFT project. He guided meditations and plant medicine journeys. All those experiences gave him the tools to work on his main effort now, the Joyful Sovereignty Experiment.
He writes a newsletter called the Joyful Sovereignty Weekly. He's created a Self-Mastery Operating System. He does his best to enjoy the journey and leave breadcrumbs.
Lane enjoys connecting with people who do one thing really well. He also likes to connect with "Jack-of-all-trades" people. He appreciates people who are just weirdly themselves. He likes to surround himself with good peoples who have good times