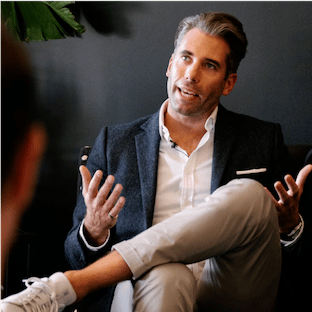 Lee Forster is a serial entrepreneur, investor and strategy consultant with a distinct focus on the health and wellness sector. The former GB swimmer is the General Partner and Co-Founder of Praetura Healthcare Fund; Director and Venture Partner of No. 9 Partners; and the Co-Founder and CEO of Neat Nutrition.
Having been immersed in the world of human performance and wellness his entire life, Lee brings years of lived experience to his working life, and his venture capital firm No.9 Partners, focuses on health and wellness start-ups. His most recent venture, Praetura Healthcare Fund, aims to become a key player in the British healthcare sector. Supported by venture capital firm Praetura Ventures, the healthcare fund enters a market with high potential for growth.
With over a decade of experience as a strategy consultant as well as managing M&A for several healthcare start-ups, Lee has a profound understanding of the challenges faced by companies from seed stage and beyond. He is positioned at the forefront of the industry, with powerful relationships across both the health and wellness sector and the broader start-up community.
Utilising his personal experience as a world-class athlete, Lee launched Neat Nutrition in 2015 with the goal of creating a product capable of providing wellness nutrition for everyone, not just athletes. Neat has sold more than a million products in 32 countries.
Earlier in his career, Lee held senior positions at Science Group and UDG Healthcare plc, cementing his reputation as a strategist in the healthcare industry. He started his career as a Strategy Consultant at IQVIA, a leading service provider in the life sciences industry.
Lee's keen ability to identify emerging trends within the growing health and wellness market has led to speaking opportunities at MIT, Bloomberg and BBC World News. He holds a BSc in Mathematics and an MSc in Economics & Finance from the University of Bath.