Eden, Utah – March – 15th-18th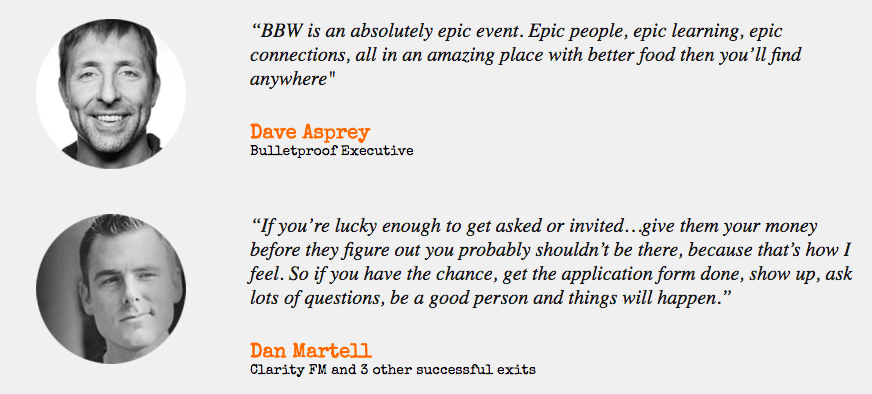 Why in the Hell Should I Attend this Baby Bathwater Event?
Good question. It's a unique experience and hard to describe.
So it's best for past attendees to help answer this question.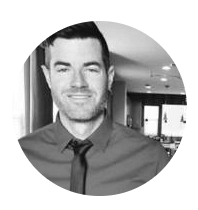 "Paleovalley has nearly quintupled in revenue since the first BBW I attended (less than a year ago) and a good portion of that is directly related to the relationships I made there… love it, keep it up!"
Chas Smith
Founder, Paleovalley
4 of 5 attendees report making more than they paid for the ticket within 3 months, directly from the relationships they made at the event
2. Sharp, Humble, Kind People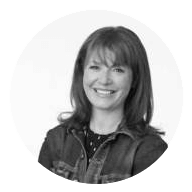 "Baby Bathwater, hands down, is the most beneficial, most highly curated conference I have ever been to…for me to be surrounded by people where I can literally learn something from every single person here—amazing levels of knowledge, and people that are in all different industries, working in all different media, and teaching me things that I wouldn't learn for three years if I did not come here. It is hands down the most valuable two and half or three days that I've spent in my career. I will never miss a Baby Bathwater."
Jenny Thompson
Founder, SafetyPIN Technologies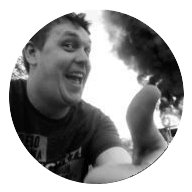 "Quite honestly some of these conversations hanging out here you know on top of the mountain or here at the lake house like I've never met so many smart people in such a small group. So I've talked to people who have businesses of fifty million a year, who have given me the ideas on video marketing which is absolutely amazing. Even scaling call centers in Spanish speaking countries which is absolutely just brilliant. So the breadth of people here is just phenomenal."
Curt Maly
Black Box Social Media
3. Content From Doers That Will Grow Your Business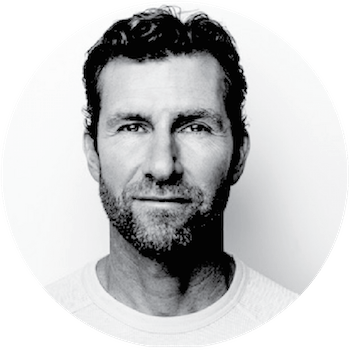 Bert Jacobs


Co-Founder, Life is Good
Scaling from 7 Figures to 9 Figures:
It's a Different Ball Game
Life is Good is a $100 Million+ clothing company— sold by over 4,500 retail stores in the U.S., and in 30 countries worldwide.
Life is Good donates at least 10% of its annual net profits to the Life is Good Kids Foundation to positively impact over 120,000 kids daily facing poverty, violence, and illness.
Pretty good for a company started by Bert and his brother with $78 and change.
Read more

Bert is going to discuss how to build a brand based on a message, stick to it, and give back along the way.

BTW - Bert is fun to hang out with, and you will have four days to get to know him.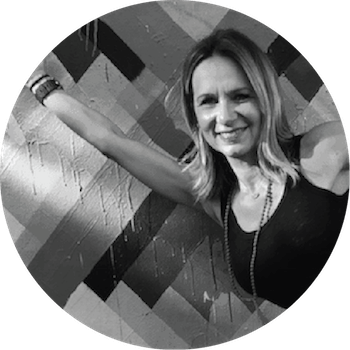 Lisa Buyer


Founder, The Buyer Group
Social PR Secrets:
How to Optimize, Socialize, and Publicize Your Brand
Lisa Buyer is passionate and ambitious about how Public Relations, Social Media and Online Marketing influence each other. Lisa will share with you her latest Social PR Secrets including:
How to optimize, socialize, and publicize your brand's news
Maximize the exposure of your brand
Use video and visual social media to tell your brand story and attract media attention
Discover what channels matter most in 2018 and why
Uncover tools, tips and actionable takeaways for immediate implementation
Read more

Lisa is the author of Social PR Secrets with the foreword by Guy Kawasaki. Lisa brings 20+ years of PR experience always staying ahead of the curve as an early adapter integrating PR, SEO and social media. She is a regular speaker at PubCon, SES, SMX, Social Fresh and PRSA and is a 200 hour certified yoga instructor. She teaches a social media management class at University of Florida and writes a monthly column for Search Engine Journal. Lisa's upcoming book, Digital Detox Secrets focuses on how to create wellness, space and balance in our digital life.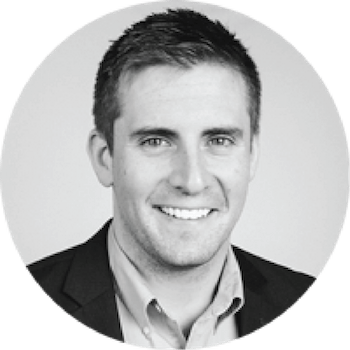 John Belcher


Partner, AdSkills
The Forgotten Ad Network That Is 10x Bigger Than Facebook & Cheaper
Most companies find success advertising on Facebook and Google Search but as they look to scale through other channels, they fall into common Traffic Traps...John Belcher is hell-bent on helping them avoid that fate.
John, a former Googler, has helped companies navigate the minefield of the Google product-sphere (YouTube, GDN, Google Analytics, Tag Manager, Data Studio) to create far-reaching, scalable campaigns driven by data.
Read more

In his talk, John will unveil WHY so many people fail on the Google Network, the steps to setting yourself up for success, how to create your own "Facebook custom audiences" on other ad networks, and how to identify scalable targeting opportunities using the data you already have.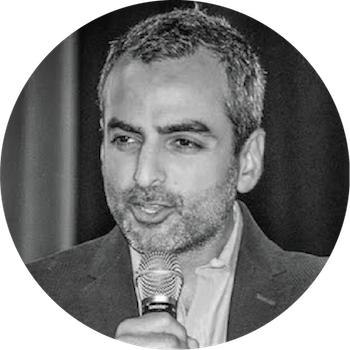 Andrew Warner


Founder, Mixergy
Eight Techniques to Create Open Conversations In Any Context
You might know Andrew Warner and Mixergy as one of the top business podcasts according to Forbes, Inc, Huffington Post, etc...
If you listen, you know the foundational reason is that he is able to get his guests to open up like no other (with the exception of Howard Stern and Oprah).
But what you may not know is that he uses specific techniques—even hiring the producer of The Actors Studio to help him with his process.
Read more

What you also may not know is that Andrew uses these same techniques at dinners, events, with his friends to create conversations and fast forward his relationships.

So for the first time ever, Andrew is going to share these same techniques with you on the mountain, including (but not limited to):

The Lowball Technique: Gets humble people to brag
How to Set The New Norm: How he gets guests to reveal numbers they normally don't share
The Double Barrel Question: Gets people to open up about uncomfortable subjects without feeling pressure
And five more strategies that will fast forward your relationships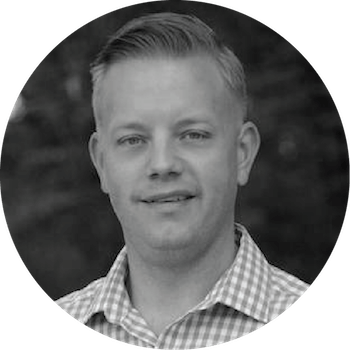 Justin Christianson


Founder, Conversion Fanatics
Get a Competitive Advantage In Today's Noisy Digital World:
Conversion Optimization Using Science, Not Guesses
In order to succeed in digital, you need to keep increasing your Conversion Rates—period. It allows you to make more profit with the same traffic, and allows you to actually scale your media buys.
Anyone who has been in the game at scale knows that you test your way into success, but it is hard if you don't know what you are doing.
Justin Christianson—whose clients include:  Dr. Axe, Vital Choice, Poo-Pourri, Global Golf, ChargeTech, HD supply, Magic Beans, BlueJeans.com and more—has a company that ONLY does Conversion Optimization through testing.
Read more

He is going to teach you: The seven elements you need to test, the magic of compounding conversions, small hinges, the tipping point, the right and wrong way to do a test, when to call a test, mistakes to avoid, and…tracking.

As a special bonus, he is going to share some test results and have you play the game "What Test Won."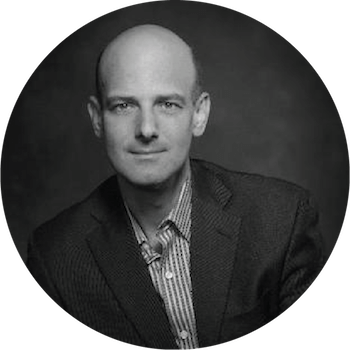 Robert Skrob


Founder, Membership Services, Inc.
Why Your Monthly Continuity Programs Don't Grow and How to Fix It to Exceed Your Recurring Revenue Goals
Over half of subscription revenue growth comes from retention. Too many subscription programs suffer from flat growth because of high churn rates. For too many, money invested to get new members just results in more members who quit.
Robert will "pull back the curtain" so you can see what the most successful subscription companies are doing to increase member engagement, build an emotional connection and grow a vibrant tribe. All focused on reducing subscriber churn and increasing member lifetime value.
Read more

Discover:

How to transition from individual transactions into selling subscriptions and memberships where you sell once and generate revenue each month.
Why with memberships what happens after the sale is more important than the sale itself and what you must do to engage your new members, make them want to be part of your vibrant tribe and keep them for life.
What memberships do to transform their business from "a series of one night stands" into relationships that last.
How to create marketing once and use it over and over to generate new members.
The key benefits members eagerly WANT that keeps them engaged and paying generating monthly recurring revenue for many years rather than a few months.

For more than two decades, Robert has helped hundreds of membership programs launch and then grow from start-ups to become some of the largest membership and subscription companies across the globe. Robert's current clients include Agora Financial, Money Map Press, Capital Information Group, Equitymaster, Perry Marshall and Associates, Rich Dealers, Harley-Davidson dealers and many others.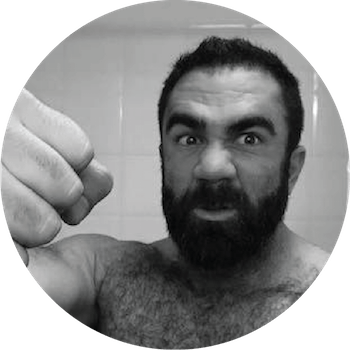 Dan Meredith


Founder, Coffee With Dan & Espresso With Dan
How to Create and Run Private Facebook Groups for Fun and Profit
Dan Meredith took the digital world by storm with his private Facebook group "Coffee With Dan," now with over 4,000 entrepreneur members. He then leveraged this success with a high-end paid group called "Espresso With Dan" that brings in an impressive amount of recurring revenue. This has led to bestselling books and licensing opportunities.
In this workshop, Dan will teach you everything you need to know in order to create these types of groups for yourself or your brand including:
Read more

Why your group doesn't mean shit when you don't have eyeballs or ears

Knowing the difference between free and paid and what to offer as well as when

What to do when your group goes to shit (and yes, it's always your fault)

Practical engagement and launch strategies  for any FB group

Why if you don't have a "true heart" and an altruistic hook—your group won't be fuck all...ever

How to make yourself redundant; the power of the tribe and why how you can increase your business by two-fold in only two hours a day of your writer's time.

And no, you don't have to be a big, burly, bearded Englishman to make this work! The system can be replicated across industries and contexts.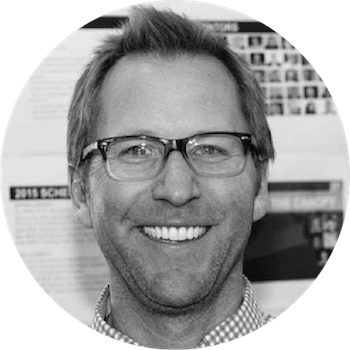 Patrick Rea


Co-Founder, Canopy
Opportunities in the Cannabis Industry
Data, Timing, Legal, And Issues to Know About
Over the last three years, Patrick has seen over 50 seed stage cannabis companies go through his programs in Boulder and Oakland.
He has worked with investors, companies, and all the players in between.
In this workshop, Patrick is going to share:
Read more

Cannabis industry sales & trend intel from BDS Analytics & The Arcview Group, including: North America, Flower vs. pre-rolls vs. concentrates vs. edibles vs. salves vs. tinctures, Colorado vs. California vs. The East Coast.
Current risk and opportunities including: Key sectors to launch & invest—what you need to know about each, state by state laws on marketing, Google & Facebook,  an intro to ancillary products & services (you don't need to touch the flower).
What to expect that you won't expect: Banking, payment processing, The Cole Memo, IRS Code 280E.
And why the time is NOW to get involved, especially if you are creative.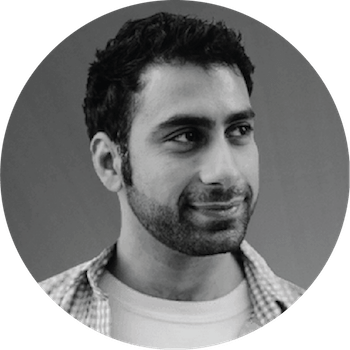 Neville Medhora


Founder, Kopy Writing Kourse
Writing for Social Media Platforms And Email in 2018
What's Working and Not Working…NOW
Neville Medhora has been the behind the scenes writer and strategist for companies such as AppSumo, The Hustle, Pink Java Media and many more. And we consider him among the top five writers working now.
He's known for his creativity, friendly fun style, and ability to see through markets and platforms.
In this workshop, Neville is going to share:
Read more

What worked.
What didn't work.
What yielded great results.
What yielded craptastic results.

In these platforms:

Twitter | Facebook | Messenger Bots | Instagram | Snapchat | Pinterest | Medium | LinkedIn | Google Plus | YouTube | Email | Podcasts and... | Live Video

He will also share some overall trends.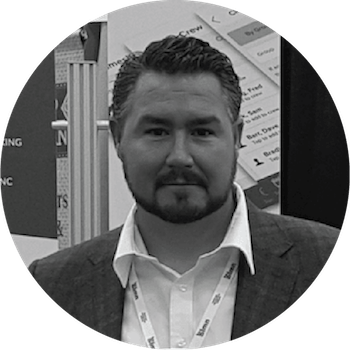 Mark Bradley


Founder, LMN Software
The Future is Now: Using AI to Grow Your Company
Expand Sales, Improve Your Product, and Enhance Customer Service
Mark Bradley owns a $50 million plus landscaping company and more importantly, a $100 million plus landscaping software company in which he recently sold 49% to Caterpillar.
Along the way, Mark has figured out that by using artificial intelligence with his CRM that he has been able to rapidly expand his sales process to leads, current customers and even new customer acquisition by using AI... all without having to increase employee count.
Read more

The current way we do marketing through drip campaigns and dashboards is antiquated, and soon (if you don't use AI) competitors will leave you in the dust.

Mark will share how he selects and uses vendors and what you need to know in order to use AI in your business.
Entrepreneurial Life Enhancements

Branding Strategies For Growth

Social Media Acquisition
Advanced Ecommerce Tactics

Cannabis Industry Opportunities

Hiring and Managing Creative Teams
Content Applicable to My Business
"I have revelations in every session that I sit in. I was just in a social media session and the two panelists spent five minutes telling me how I could improve my business specifically. You know, they're familiar with my business and just gave me some great advice and that's wonderful. I could hardly wait to implement it. And I find that in just about every session that I go to, I learn things that are applicable to my business."
Randy Hartnell
Founder, Vital Choice
Wild Seafood and Organics
The people in the front of the room have actually done it
"The people in the front of the room have actually done it…that combination of actual deep expertise and offering it to a community of peers, versus some kind of NLP transactional backend—I find it refreshing and that allows me to get more out of it."
Jamie Wheal
Co-Founder, Flow Genome Project
Performance Trainer for Google, Nike, and Red Bull
Best Selling Author: "Stealing Fire"
The Perfect Mix of Top Experts
"The perfect mix of top experts, a down to earth community of thinkers and doers. Michael Lovitch and Hollis Carter know that the best events combine great content and great people."
Esther Perel
New York Times Best Selling Author
Mating in Captivity
Entrepreneur
4. A Life Changing Experience, Guaranteed to Recharge Your Batteries
*All Inclusive: Your room, booze, ski passes, are all taken care of… so you can relax and connect.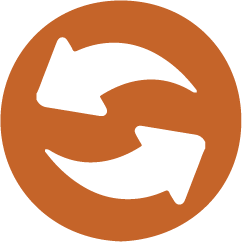 All Inclusive:
Your room, booze, ski passes, are all taken care of… so you can relax and connect.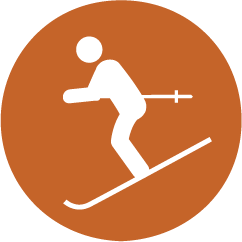 Winter Sports:
You can go skiing, snowboarding, hot tubbing, and even play some fun winter games.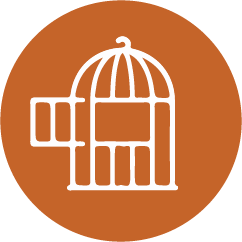 Freedom:
During the days, you will have always have two choices of content you can go to, or don't go at all. It is up to you.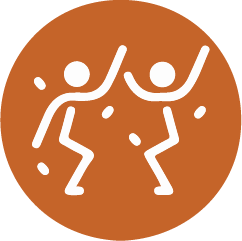 Music & Dancing:
The crowd likes to get up and move, and we have a house band that will knock your socks off. We promise you will be singing along to your favorites.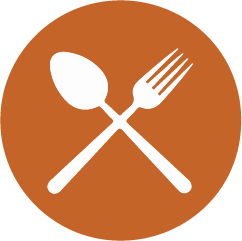 Unbelievably Good Food:
You will be experiencing farm to table style cuisine prepared by Chef Haru – one of the top chefs in the country. It's healthy, delicious, and creative.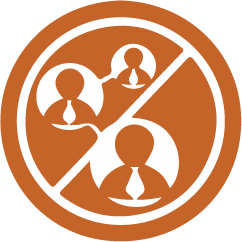 No Pitching or Aggressive Networking:
No one is allowed to "pitch" at the event. So you can go to content without worrying about being asked to pull out your credit card. We also hold a strong line on people not doing the, "networking" thing. You are safe here.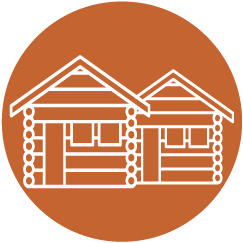 High End Condos, No Stuffy Hotels:
You will be staying in nice condos with full kitchens and living rooms. You will have your own room, and will be carefully put into a condo with folks who can help grow your business.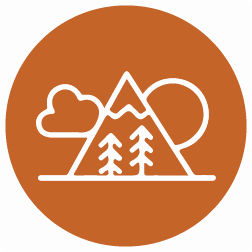 Away From Your Every Day Reality:
The mountain is secluded and rustic. The views are phenomenal, time slows down, and you will find that you forget about everything else going on in your world. It's an escape with friends for life.
You can't bribe your way into this!
"Baby Bathwater, unlike other conferences, isn't cheesy. It's real. It's straight up. It is what it is. That's at a very high level and everybody here operates at a high level and BS is sniffed out from miles away."
Lauren Imparato
Retox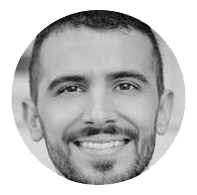 "Before I came here, I was skeptical, but I soon realized this is different. Because of the curation, there isn't anybody here not at my level (if not higher). But what surprised me is everybody here has this tremendous sense of contribution… I can't wait to implement what I've learned on Monday with my team."
Ryan Levesque
CEO, The ASK Method
It is exponentially worth every penny
"The content is phenomenal and the people are phenomenal. It is the best combination of unique, amazing content mixed in with incredible partying, laughter and outdoor fun. It's not too heavy on either content or partying and the agenda gives you the freedom to indulge in either as much as you like. That's ideal."
Jeff Cayley
Worldwide Cyclery
Easily the best mastermind and networking event that we have ever attended
"BBW was easily the best mastermind and networking event that we have ever attended. The fact that everyone in attendance was so heavily vetted and verified by the BBW curators made the event far more productive and enjoyable. We didn't have to worry about anyone trying to sell us on something, or waste our time with self-serving agendas. The collective brain power and creativity of the attendees allowed us to learn some great things, and most importantly, make incredible connections that have already taken our business to the next level. BBW is a home run both personally and professionally."
Chris Stoikos
Founder, Dollar Beard Club
Impeccably delivered on their promise to curate a unique group of entrepreneurs and business owners…
"I go to a lot of events and this is truly one of the best I have ever been to. The people, the venue, the beautiful location, the food, and the diverse content all added up to a superior, high-quality experience. Impeccably delivered on their promise to curate a unique group of entrepreneurs and business owners…"
Emily Rosen
Co-Founder, The Institute for the Psychology of Eating
I probably teed up several million dollars' worth of revenue opportunities, minimum
"This was by far the best event I have ever attended. The people who were invited were carefully selected for a really unique combination of an existing track record of success, and being easy and cool to work with.
This is an extraordinary group of people—and the absolute key to the value is the leadership and vision that Hollis Carter and Michael Lovitch are bringing."
Habib Wicks
Founder, PEERtrainer
All Inclusive
Private Room, Gourmet Food, Booze, Activities, and Actionable Content
Leave Your Wallet at Home
March 15th – 18th | Powder Mountain, Utah
Companies Whose Founders Have Attended Baby Bathwater

Will serve as a model for how conscious business is conducted in the future
"This was the best mastermind event I've ever been to. The content was great and the people were top notch. This will serve as a model for how conscious business is conducted in the future. All the elements were there to make it an amazing experience."
Pedram Shojai
New York Times Best Selling Author, The Urban Monk
If you're serious about making money and changing the world, you can't find a better group
"Michael and Hollis' event isn't a conference—it's a pop-up think thank. Dozens of niche experts and global change makers laid all their cards on the table and made it almost impossible not to make big plans.
Every conversation, every delicious meal, and every crazy activity was focused on connecting people and building better networks. If you're serious about making money and changing the world, you can't find a better group of people."

Zach Edwards
Obama Campaign's Social Media Manager
CEO of data-driven consulting firm, Victory Medium
Nearly every conversation opened with 'how can I help you?
"Over the course of three days I sat down with countless attendees—all were unbelievably helpful, curious, bright experts. Nearly every conversation opened with "how can I help you?"
As the weekend continued, my plans continued to morph, change, and solidify. I left with an actionable plan for how to get started, names and phone numbers of several people I can call on for help, and excitement for pushing forward.
My expectation going in was that online marketing was a bit slimy; I wasn't sure I would fit in. What I found was a community of depth, character, and contribution—one that I feel grateful and proud to be a part of. Win!""

Marcy Swenson
Co-Founder and VP of Engineering, Critical Path, Inc.
Entrepreneur Coach
Scrappy founders, focused content, practical advice, and real relationships—totally worth it
"I've been to events with amazing people, a lot of them famous. But I've never been to an event  with so many high-level players who were actually nice and giving.
I'm wary of masterminds where you pay for the privilege of having your ego stroked by a semi-random assortment of wantrepreneurs. And then there's the Baby Bathwater Institute: scrappy founders, focused content, practical advice, and real relationships—totally worth it."

John Durant
Founder, Wild Ventures
Author, The Paleo Manifesto
This event was like an All-Star Game
"This event was like an All-Star Game—the best of the best on the same court, sharing the ball and creating a highlight film.
Having been to hundreds of events over the years (many produced and promoted by my clients), I can honestly say that Hollis and Michael's weekend on the mountain was the absolute best experience that I've ever had, both as a speaker and a guest.
For someone who just can't sit still during a workshop, I didn't miss a session and was totally engaged. From the moment I stepped on-site, the conversations began, friendships were made, business deals flowed."

Peter Hoppenfeld
Strategist, Advisor, and Attorney at Law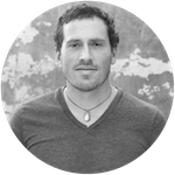 "I've been to more events than I can count which was why attending Hollis' and Michael's event was such a surprise.
I can't think of a time when I attended an event that comes even close to achieving this unique blend of truly stunning content, value-aligned influencers and raw beauty. One couldn't ask for better people, better food or a more beautiful location. So excited to be part of this community and come to future events.
This event is good for business and it's good for the heart."
Gunnar Lovelace
Founder of Thirve Market
revenues now over $10 million A MONTH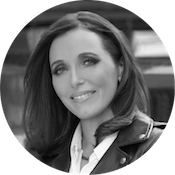 "Incredible people, fantastic information, and amazing food all within gorgeous surroundings. I left this BBW feeling relaxed and inspired. Michael Lovitch and his team have definitely created something extraordinary."

Dr. Kellyann Petrucci
New York Times Best Seller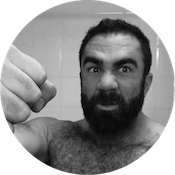 "I've sat next to guys with 7, 8, 9 figure businesses, and guys and gals just starting out, everyone is the same. The help and advice you get is obscene…ideas I can put into my business, my life.
You can hang outside, you can go down by the lake, you can go do some of the water sports, you can come in and learn from some of the world's best. It's silly!"
Dan Meredith
Founder, Coffee With Dan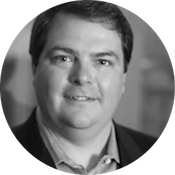 "I usually come to these things and I look for one nugget of gold, one thing that could make a difference. When you leave with a bag of nuggets, you know it was worth the effort.
It's about the family. It's about the network. It's about the connections. That's what this is about. And as we become one with the mountain, we become one together…
I think what Michael and Hollis are doing—whether they feel it or believe it not—is creating a legacy. And the legacy comes really from the fact that they're curating this event for the maximum value of the people that participate.
They're saying to hell with the bullshit, to hell with all of the stuff that you'll find at other masterminds."

Jason Myers
Co-Founder, CXO Collective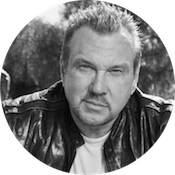 "I've been to a lot of Masterminds and this is the best one I've ever been to. You guys hit a home run, looking forward to your next event."

Michael "BigMike" Straumietis
Founder, Advanced Nutrients LTD ($100 Million Dollar Plus Company)