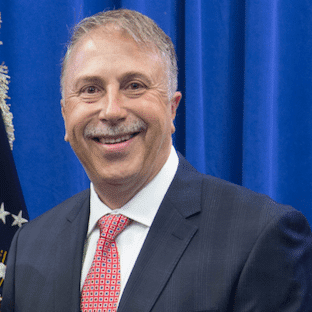 Michael Seifert possesses 30 years of accomplished global executive level experience having engaged in projects in 30 plus countries. He currently serves as the Chairman of the Aurora Borealis family of companies. The Aurora companies envelope a 3rd generation family office and its respective global investments. The Aurora companies have extensive experience working with executives and their respective companies from early stage to publicly-held and/or sale of said companies in manufacturing, oil and gas, agriculture, technology, commercial real estate / development, and the equipment rental & leasing industries. He has also been a CPA for 29 years and is certified as a Malcom Baldridge Examiner and Lean Six Sigma Black Belt.
Michael has led global M&A initiatives and worked with an array of global professionals albeit via public/private consortiums, sovereign wealth funds, as well as both publicly traded and privately owned companies.  The Aurora companies had substantial exits for 3 of their companies in 2014, one to Ashtead in London, the parent company of Sunbelt Rentals, one to Generac NYSE: GNRC where he also assisted in global energy markets and defining a halo branding strategy for their Board of Directors, and one to the Overland Groupe in Salt Lake City for certain Hertz/Dollar Automotive Rental companies. 
Michael has assisted both North Dakota businesses as well as globally recognized businesses in overcoming financial resource needs and constraints that affect healthy business growth. He works closely with globally and regionally recognized private equity firms, banks, importers/exporters, political figures and other finance professionals including licensed custom brokers, contract manufacturers, supply chain / logistics experts. He co-chaired the New Product Development process at Ingersoll Rand NYSE: IR  which owned brands such as Schlage, Hussman, Trane, Club Car, Thermo King and Bobcat. Michael served as Chairman of the board of Impact Dakota, an arm of the National Institute of Science and Technology.  He also lobbies in Washington DC for North Dakota as a board member of the USGLC (United States Global Leadership Coalition) a nonpartisan, consortium of governmental (military and professional) and civilian leaders from the U.S.A.  The USGLC works in our nation's capital and across the country to strengthen America's civilian-led tools, development and diplomacy, alongside defense. This role enables him to interface with local, state, and federal officials as well as regional business professionals.
He also serves as the Executive Chairman of Kratos, a global energy company that serves as a turnkey energy solutions company that streamlines every detail from equipment sourcing to ongoing installations. Lastly, he is an active member of the globally recognized Mastermind group, the Baby Bathwater Institute.  Michael has been recognized in Fortune Magazine (formed a $50mm JV with the Kazakhstan government/Sovereign wealth fund – SAMRUK) and CFO magazine for various project success and is passionate about helping organizations achieve market growth and success.