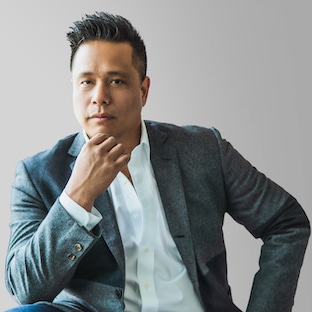 Re Perez is a seasoned Brand Strategist, author, keynote speaker, and CEO of Branding For The People, an award-winning branding firm for high-growth entrepreneurs to expanding small-to-midsize businesses. Utilizing his diverse expertise in Fortune 500-level branding, forward-thinking design, and marketing best practices, he has built a respectable reputation and proven track for creating market-leading brands across 100+ different industries and professions. His clients often credit him for doubling, tripling or quadrupling their business and impact.
Re's storied career includes senior-level positions at top global branding firms, including BrandLink, Interbrand, Reputation Management Institute, Siegel+Gale, and TMP Worldwide where he gained invaluable experience consulting to AREVA, Abbott Nutrition, Amersham Biosciences, GE Money, Lilly, Nalco, Novo Nordisk, Nielsen Company, TD Ameritrade, and Xerox.
Re holds a degree in Organizational Behavior & Communications from New York University. He has lived in Florida, New York City, Dubai, and San Diego, but currently resides in Austin, TX.