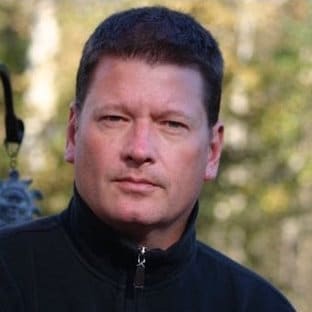 Ron Lynch is a unique creative force in the marketing industry. A background in retail operations, filmmaking and product design made him naturally take to making infomercials in the early 2000's. He worked early on with brands like SpaceBag, American Tourister and Orange Glo to develop direct response short form spots that sold millions.
In the long form space Ron's first infomercials were The Ultimate Chopper (80MM), The FlavorWave Deluxe Oven (100+MM), The Total Trolley Ladder (80MM), SmartWare (80MM) and Light Relief (Over 100MM). That would be pretty good for an entire career. These were actually his first five long form infomercials in order. As of 2014 he has written, directed and executive produced over 90 long form commercials and 300 traditional short form television ads. He has won numerous Telly's and ERA awards including "Best Infomercial of the Year" and "Best Hardware Infomercial of the Year" for Total Trolley.
In the past 7 years his strategic outlines have helped guide product launches for Rug Doctor, Eagle One, AeroGarden, Silk'n Beauty, Tanda Me, Robin McGraw Revelation, BackJoy and everybody's favorite GoPro. His work has included new individual product launches for corporations like The Hunter Fan Co., Valvoline, Johnson & Johnson and The S.C.Johnson Family of products. He has helped entrepreneurs and Fortune 500 companies alike build brands through direct sales via television and the web.
Ron currently consults for a variety of consumer companies, does success coaching for elite marketers and frequently speaks at Universities as an expert in the Direct Response field. Additionally, he is an accomplished author and screenwriter.