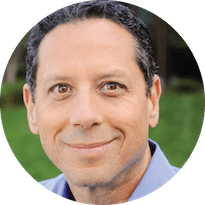 "It rocks my soul, boosts my spirit and teaches me high ROI business processes and methods"
"I've been in business for over three decades and started six organizations in health and sustainability. We've run dozens of events and I've participated in hundreds, including some very high end masterminds. I must say that my experience with Baby Bathwater stands at the top: not only do I love the other members, the hosts, the venues and the food, but it rocks my soul, boosts my spirit and teaches me high ROI business processes and methods. After each event I feel more engaged and enthusiastic to implement what I've learned and equally supported for my passions and pursuits."
David Gottfried
CEO, The Gottfried Institute
Founder, U.S. and World Green Building Councils
15 Billion Square Feet of Green Buildings in Over 100 Countries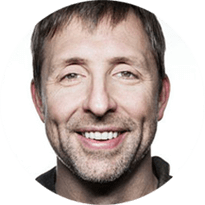 "Content is so far beyond expectations that words don't do it justice"
"BBW is an absolutely epic event. Epic people, epic learning, epic connections, all in an amazing place with better food than you'll find anywhere."
Dave Asprey
Founder & CEO, Bulletproof Executive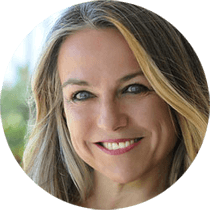 "The perfect mix of top experts, a down to earth community of thinkers and doers"
"Michael Lovitch and Hollis Carter know that the best events combine great content and great people."
Esther Perel
New York Times Best Selling Author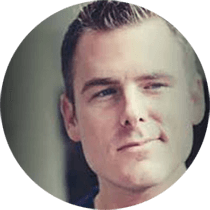 "I had high expectations and they've been blown out of the water…"
"If you're lucky enough to get asked or invited…give them your money before they figure out you probably shouldn't be there, because that's how I feel. So if you have the chance, get the application form done, show up, ask lots of questions, be a good person and things will happen."
Dan Martell
Founder, Clarity and 3 other successful exits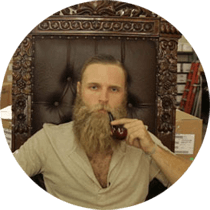 "Easily the best mastermind and networking event that we have ever attended"
"BBW was easily the best mastermind and networking event that we have ever attended. The fact that everyone in attendance was so heavily vetted and verified by the BBW curators made the event far more productive and enjoyable.
We didn't have to worry about anyone trying to sell us on something, or waste our time with self-serving agendas. The collective brain power and creativity of the attendees allowed us to learn some great things, and most importantly, make incredible connections that have already taken our business to the next level. BBW is a home run both personally and professionally."
Chris Stoikos
Founder, Dollar Beard Club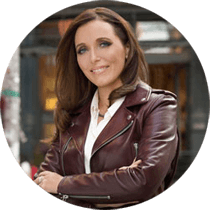 "Incredible people, fantastic information"
"Incredible people, fantastic information, and amazing food all within gorgeous surroundings. I left this BBW feeling relaxed and inspired. Michael Lovitch and his team have definitely created something extraordinary."
Dr. Kellyann Petrucci
New York Times Best Selling Author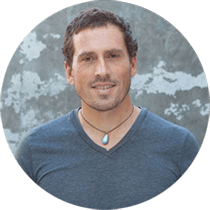 "I can't think of a time when I attended an event that comes even close"
"I've been to more events than I can count which was why attending Hollis' and Michael's event was such a surprise.
I can't think of a time when I attended an event that comes even close to achieving this unique blend of truly stunning content, value-aligned influencers and raw beauty. One couldn't ask for better people, better food or a more a beautiful location. So excited to be part of this community and come to future events.
This event is good for business and it's good for the heart."
Gunnar Lovelace
Founder of Thrive Market Started in October 2014
revenues now over $10 million A MONTH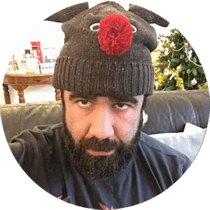 "The help and advice you get is obscene!"
"I've sat next to guys with 7,8,9, figure businesses, and guys and gals just starting out, everyone is the same. The help and advice you get is obscene… ideas I can put into my business, my life.
You can hang outside, you can go down by the lake, you can go do some of the water sports, you can come in and learn from some of the world's best. It's silly!
Dan Meredith
Founder, Coffee With Dan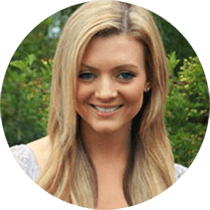 "Impeccably delivered on their promise to curate a unique group of entrepreneurs and business owners…"
"I go to a lot of events and this is truly one of the best I have ever been to. The people, the venue, the beautiful location, the food, and the diverse content all added up to a superior, high-quality experience.
Emily Rosen
Co-Founder, The Institute for the Psychology of Eating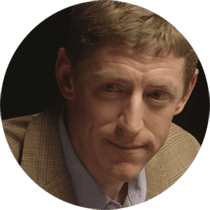 "The speakers are some of the highest quality of any event I've been to"
"The level of people and the experience, it is difficult to find that in any room around the world, and it's here in one of the most beautiful places in the world…
There's a synergy between people and between experiences, and a lot of room for growth for everybody… The energy is phenomenal…
Don't think twice. Come… The speakers are some of the highest quality of any event I've been to… the whole weekend has been top notch. It's just been an unbelievable experience."
Keith Latson
DVM, DACVS, Equine Surgeon Founder, Animal Stewards International, LLC And Fullbucket Health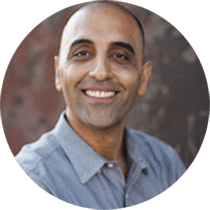 "Will serve as a model for how conscious business is conducted in the future"
"This was the best mastermind event I've ever been to. The content was great and the people were top notch. This will serve as a model for how conscious business is conducted in the future. All the elements were there to make it an amazing experience."
Pedram Shojai,
New York Times Best Selling Author, The Urban Monk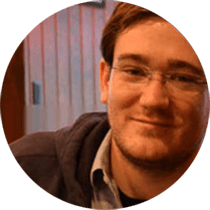 "If you're serious about making money and changing the world, you can't find a better group"
"Michael and Hollis' event isn't a conference—it's a pop-up think thank.
Dozens of niche experts and global change makers laid all their cards on the table and made it almost impossible not to make big plans.
Every conversation, every delicious meal, and every crazy activity was focused on connecting people and building better networks. If you're serious about making money and changing the world, you can't find a better group of people."
Zach Edwards,
Obama Campaign's Social Media Manager
CEO of data-driven consulting firm, Victory Medium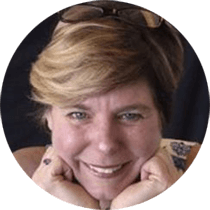 "Nearly every conversation opened with 'how can I help you?'"
"Over the course of three days I sat down with countless attendees—all were unbelievably helpful, curious, bright experts. Nearly every conversation opened with "how can I help you?"
As the weekend continued, my plans continued to morph, change, and solidify. I left with an actionable plan for how to get started, names and phone numbers of several people I can call on for help, and excitement for pushing forward.
My expectation going in was that online marketing was a bit slimy; I wasn't sure I would fit in. What I found was a community of depth, character, and contribution—one that I feel grateful and proud to be a part of. Win!"
Marcy Swenson,
Co-Founder and VP of Engineering, Critical Path, Inc.
Entrepreneur Coach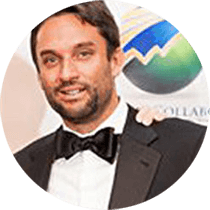 "I probably teed up several million dollars' worth of revenue opportunities, minimum"
"This was by far the best event I have ever attended. The people who were invited were carefully selected for a really unique combination of an existing track record of success, and being easy and cool to work with.
This is an extraordinary group of people—and the absolute key to the value is the leadership and vision that Hollis Carter and Michael Lovitch are bringing."
Habib Wicks,
Founder, PEERtrainer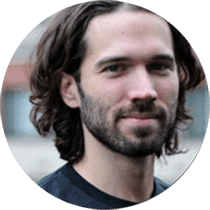 "Scrappy founders, focused content, practical advice, and real relationships—totally worth it"
"I've been to events with amazing people, a lot of them famous. But I've never been to an event  with so many high-level players who were actually nice and giving.
I'm wary of masterminds where you pay for the privilege of having your ego stroked by a semi-random assortment of wantrepreneurs. And then there's the Baby Bathwater Institute: scrappy founders, focused content, practical advice, and real relationships—totally worth it."
John Durant,
Founder, Wild Ventures
Author, The Paleo Manifesto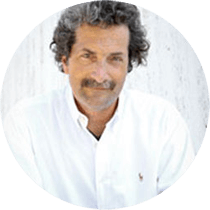 "This event was like an All-Star Game"
"This event was like an All-Star Game—the best of the best on the same court, sharing the ball and creating a highlight film.
Having been to hundreds of events over the years (many produced and promoted by my clients), I can honestly say that Hollis and Michael's weekend on the mountain was the absolute best experience that I've ever had, both as a speaker and a guest.
For someone who just can't sit still during a workshop, I didn't miss a session and was totally engaged. From the moment I stepped on-site, the conversations began, friendships were made, business deals flowed."
Peter Hoppenfeld,
Strategist, Advisor, and Attorney at Law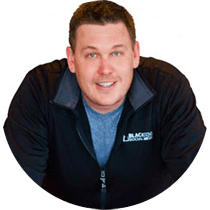 "There's really no assholes or jerks here"
"A lot of people get into events by just writing a check. This is very different from that. So there's really no assholes or jerks here.
It's just a laid back group of people doing some really, really big things. I don't remember the last time I was at an event where there was 100 people with such a high concentration of high performers, who were very open about their businesses.
I've never seen an argument here, besides really loud debates at four o'clock in the morning with whiskey. Those are fun, with really smart people."
Curt Maly,
Co-Founder, Black Box Social Media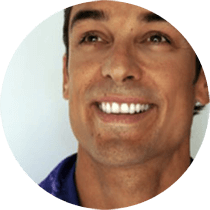 "The people in the front of the room have actually done it"
"The people in the front of the room have actually done it…that combination of actual deep expertise and offering it to a community of peers, versus some kind of NLP transactional  backend—I find it refreshing and that allows me to get more out of it.
We were out wakesurfing yesterday with a boat full of great people, and everybody was teaching and helping each other. And then we came back, broke bread, had an amazing dinner together, listened to music performances, and had more talks and dialogues.
That integration of living life, learning more about our professions and careers, and also getting together around shared purpose and having fun…that was awesome."
Jamie Wheal,
Co-Founder, Flow Genome Project
Performance Trainer for Google, Nike, and Red Bull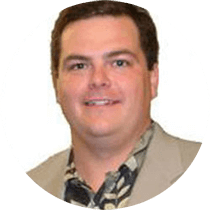 "To hell with the bullshit, to hell with all of the stuff that you'll find at other masterminds"
"I usually come to these things and I look for one nugget of gold, one thing that could make a difference. When you leave with a bag of nuggets, you know it was worth the effort.
It's about the family. It's about the network. It's about the connections. That's what this is about. And as we become one with the mountain, we become one together…
I think what Michael and Hollis are doing—whether they feel it or believe it not—is creating a legacy. And the legacy comes really from the fact that they're curating this event for the maximum value of the people that participate.
They're saying to hell with the bullshit, to hell with all of the stuff that you'll find at other masterminds."
Jason Myers,
Co-Founder, CXO Collective