An Adventure Within Entrepreneurial Reality
"We refuse having to pick between a rich social life, and business ambitions."
"BBW rocks my soul, boosts my spirit and teaches me high ROI business processes and methods."
"Baby Bathwater is a community of exceptional people who also happen to be world-changing entrepreneurs."
Getting Involved With Baby Bathwater Starts With an Event…
We review every applicant carefully, one-by-one. If you pass through our initial screening, the next step is to get you on a call with Hollis or Michael (the folks who started this thing) so we can actually figure out whether it would be a mutual fit for you to attend one of our events.
We're looking for folks who are growing & scaling REAL companies. Doers, who actually care about their customers and their business, know their sh*t, and most importantly… are kind, sharing humans.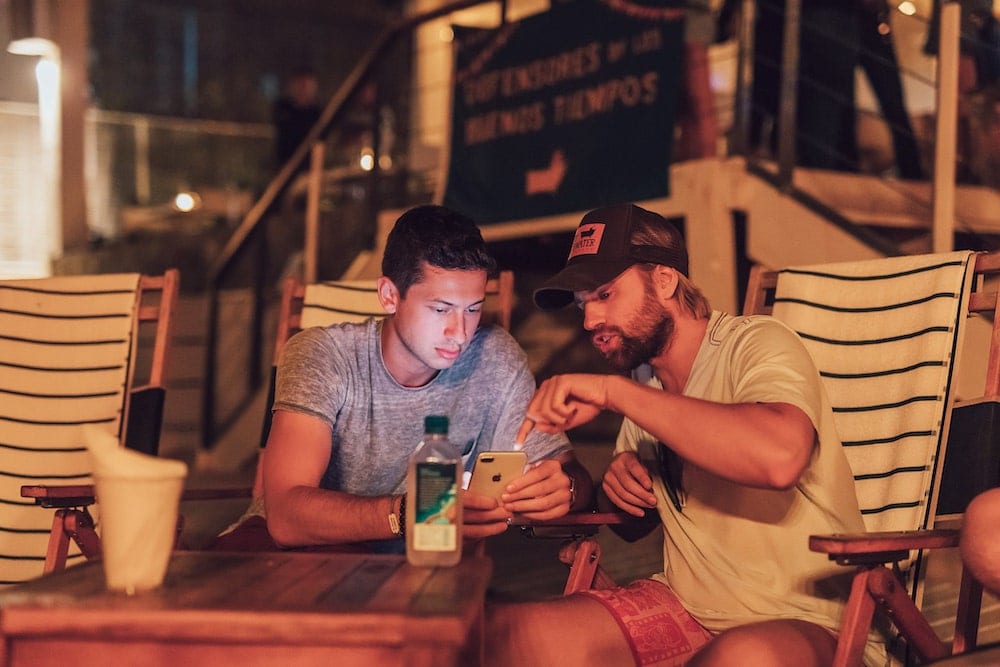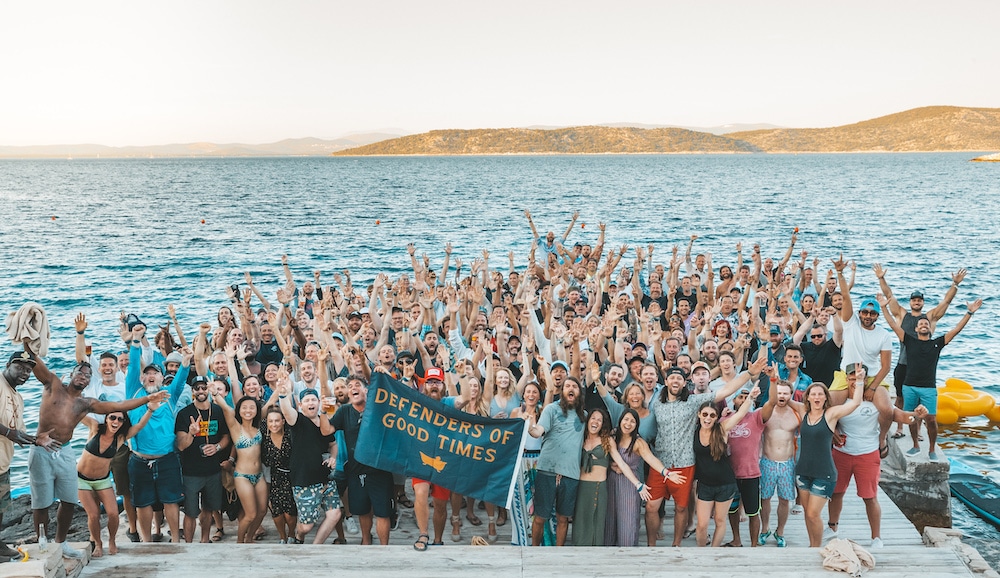 A first date of sorts…
Only after getting to know each other over four or five days can we decide if we're a good match for each other.
Just know that at our events, you will never be pitched and we will never ask you to open your wallet. Period.
After our events we review any new folks that we may want to invite into our core membership community. This includes getting feedback from our members, event staff, and team…
If after the event you feel like you have "finally found your people", and we believe that you are also "our kind of people"…. then we may invite you to join our year-long membership community.
This is a no-pressure invite based in trust, mutual understanding, and a give-first attitude… Knowing they have the support of the group year round gives our members the confidence to make difficult decisions in a short period of time. The support needed to make the necessary moves to grow their companies, their wealth, and their self. And if you receive this invite, it means we think you're the perfect fit.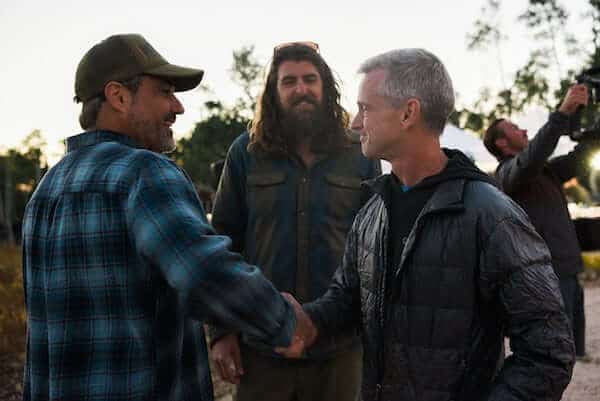 Apply to Experience Baby Bathwater
"What Baby Bathwater has done for me is put me in a community of peers. And probably one of my favorite pieces of that is there's no arrogance…No one really talks a lot about their successes, there's no one that's really flashy and yet you know underneath all of this everyone in the group is really impressive…But there's a humble community there."
Founder, ExitDNA® Has taken six companies from an idea on a cocktail napkin to multiple 8-figure exits
"I have been so pleasantly surprised. Not only at the sheer number of women, but at the quality of those women. Every single one that I have met is a badass in her own right. So many people who are amazing at what they do and who are also totally willing to say what they're not good at — and that is so refreshing."
Attorney & Entrepreneur CEO of San Francisco Crossfit® (one of the first 50 Crossfit affiliates) White Water Rafting World Champion Co-Founder of the Non-Profit StandUpKids®
The Baby Bathwater Institute is a Tight Knit Community of Over 200 Carefully Curated Humans Who Happen to Be Entrepreneurs
Things we don't give a damn about:
Now here is what we DO care about:
"It is literally one of the most well-curated, smartest groups of marketers that I've ever seen in a room."
Co-Founder, Annmarie Skin Care®
Went from health blogger to 8-figure skin care business
"This is the only event I won't miss throughout the year. These are my people, and it's like the high tide that raises all ships. We're all helping each other, to build our businesses together. You just don't find this anywhere else."
Captain, Paleovalley® 8-figure Health food company dedicated to nutrient-dense paleo products
Countdown 'Til Our Next Flagship Event
February 26 – 29, 2024 | BAJA, MEXICO
"People that are in all different industries, working in all different media, teaching me things that I wouldn't learn for three years if I did not come here."
Founder & CEO, SafetyPin Technologies® Making Crowd Sharing Safe Former CEO of $800 Million-Dollar Health & Wellness Company
"I attend probably 15-20 masterminds a year, and Baby Bathwater I tell everyone is my absolute favorite. It's authentic, it's soulful, it's loving, it's community, there's no pretense. It's just about a deep sense of authentic connection and soul."
Founder, Dry Farm Wines® Largest buyer of natural wines in the world and a multi-8-figure business with no investors or debt
Members from Companies You Might Know, and Could Learn From
"This is the only event I come to on a regular basis. They curate a phenomenal group, and the fact that not everyone is invited back each time is telling. Each time it's a better and better group. I've been proud and happy to be a part of this."
CMO, GoodRx® Took Beach Body from $100 million to $1 billion
"I'm the guy that hates masterminds…I swore them off, not my scene, and didn't like the vibe & being constantly pitched. I was really resistant to coming here…but this is hands down the best event of any kind that I've ever been to. The food, the people, the content…my head is about to explode with all the ideas I have. I'm a convert."
Founder & CEO, Chris Kresser LLC® One of the most respected clinicians and educators in the fields of functional medicine and ancestral health
Frequently Asked Questions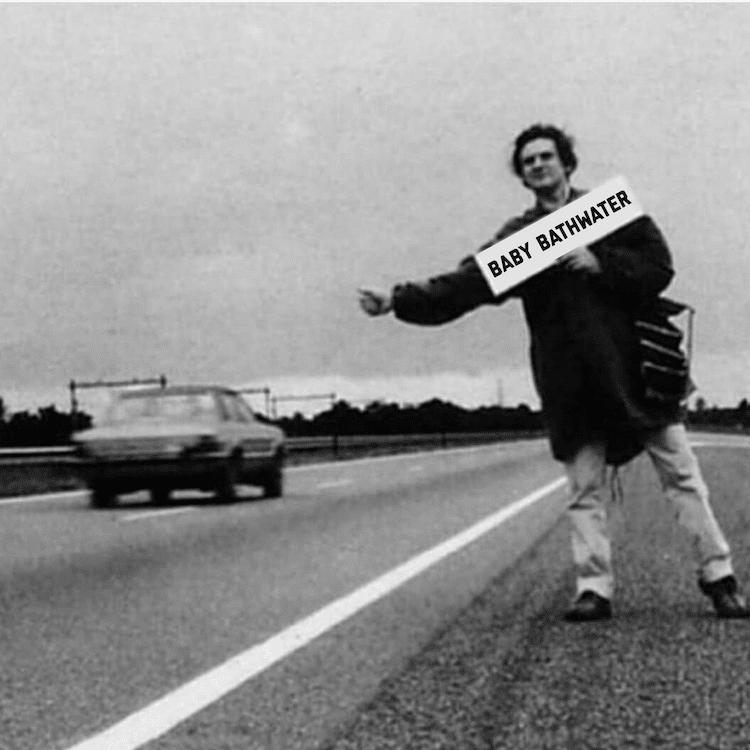 What happens after I'm "approved" to come to a Baby Bathwater event?
All attendees are pre-vetted on an interview with the Hollis or Michael (the folks who started this thing). We're looking for folks who are growing & scaling REAL companies. Doers, who actually care about their customers and their business, know their sh*t, and most importantly… are kind, sharing humans.
If after this call we decide it's a mutual fit then we will send you a private link to an event where we have space available.
If you're in we recommend securing your spot sooner than later, as these events do fill up and it helps us plan.
You will also be placed on our short list of "approved" folks so we'll keep you in the loop on any other opportunities with the group that might pop up.
What happens if I can't attend any Baby Bathwater events on the calendar?
Stay in the loop! Our newsletter is the best way to stay up to date on this group, and any opportunities that might pop up (don't worry, we're too busy to spam you).
You can opt-in to "The Tub" Newsletter at the bottom of this page, or by submitting an application. We'll keep you updated on some of the strategies, highlights, and adventures and that are going down amongst this tight-knit group and you can let us know when the time is right to take this to the next step.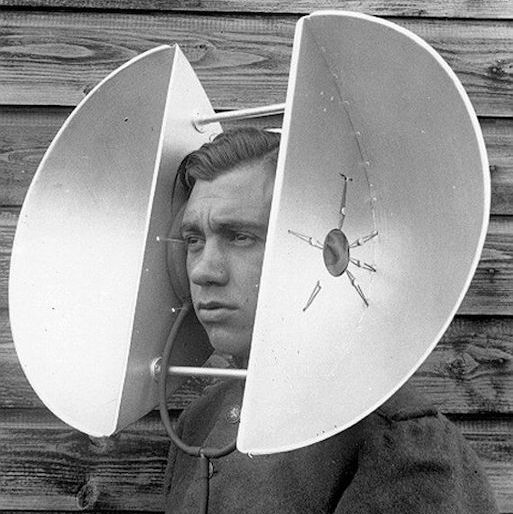 What are you doing about COVID-19?
We are adhering to any local guidelines in our event locations. And as always, it is an attendee's responsibility to arrive to the event covid-free.

For more information on this or our policies for specific events, please send an email to [email protected]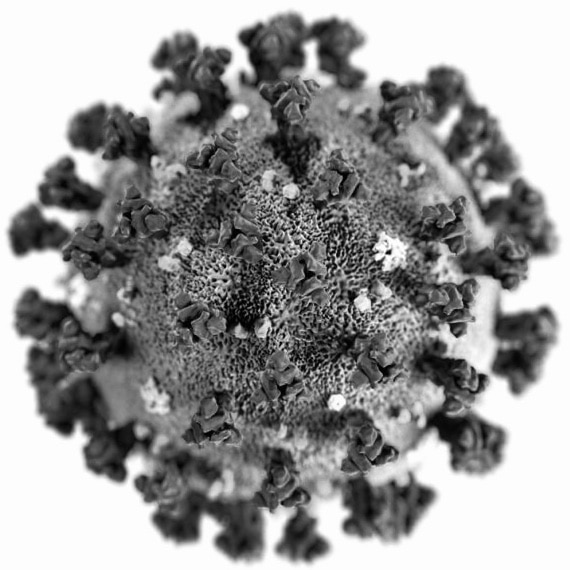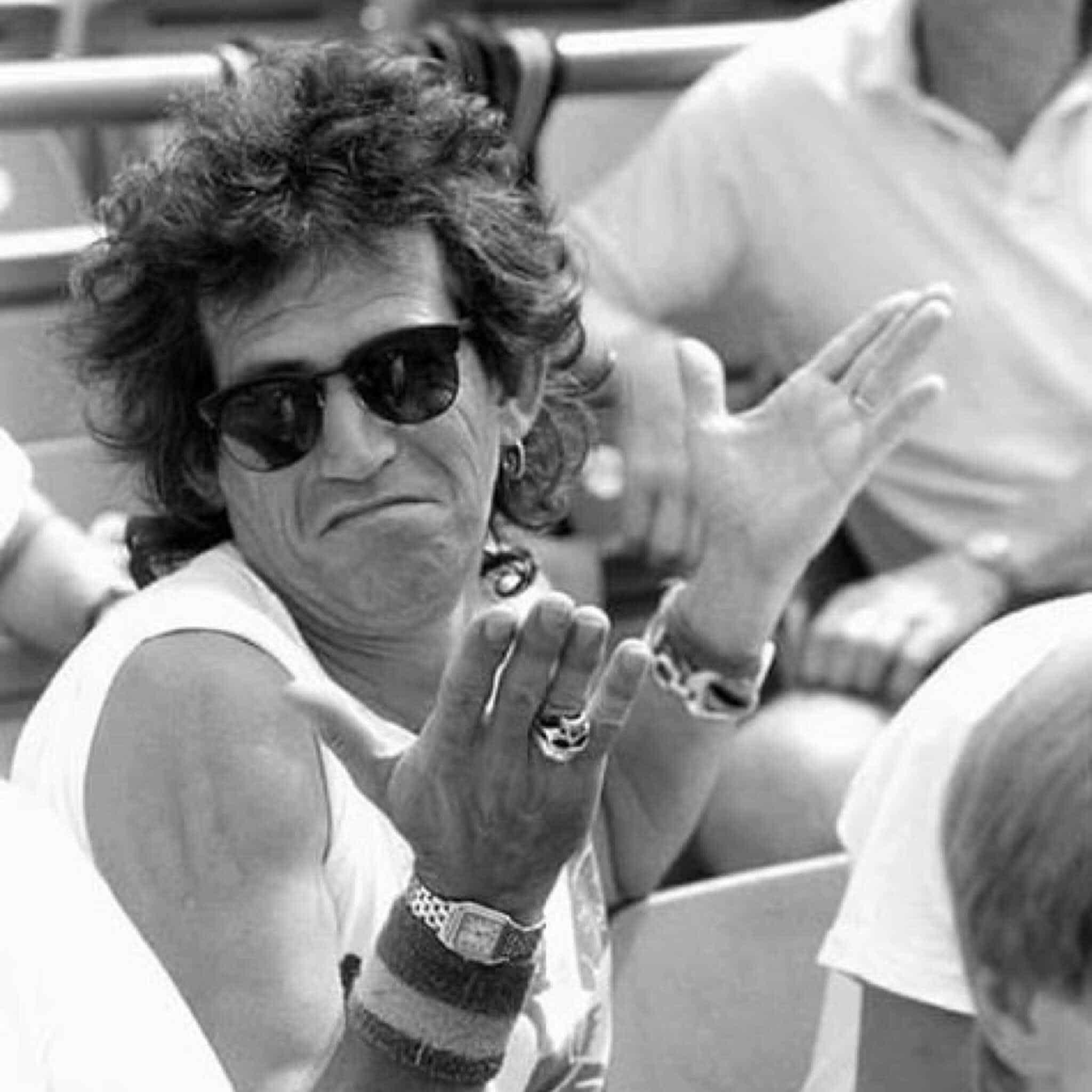 What is Baby Bathwater's annual membership? And how do I join?
Getting involved with Baby Bathwater starts with coming to an event. Click here to see "the process".

This is a first date of sorts… Only after getting to know each other over four or five days can we decide if we're a good match for each other for the long term.
In the meantime, you might be wondering what it means to be a member of the Baby Bathwater Institute…
A Cult Without the Kool-Aid?
Contrary to what the conspiracy theorists say, The Baby Bathwater Institute is not in fact a cult.  In a cult, members believe in the same things, are forced to follow the leader, and sometimes sacrifice animals.
And Baby Bathwater members do NOT sacrifice animals….
We leave that to other business groups.
Furthermore, members believe in wildly different things, and if they were told by the "leaders" what to do… things would get ugly real fast.
So if not a cult, what exactly is the Baby Bathwater Community?
It's hard to explain something created from the bottom up with Zero Vision™ but we'll do our best.

So what the hell is the Baby Bathwater Membership Community?
The Baby Bathwater Membership Community is a unique consortium of misfit (but extremely effective) entrepreneurs.  Folks we like and trust, who are smart as hell and willing to share.
They attended an event, and after we got to know them over four or five days, they are among the 20% who received an invitation into our membership community and decided to accept.  
The community is a group of folks who have decided they want to do business and life together while growing older… It's for the long term.
It's a group of folks who are in it for each other as much as they are in it for themselves.
And who DEMAND no drama and good times.
**Please note – if someone makes it past the screening to get into a Baby Bathwater event, and then attends, this does NOT make them part of the community.  They have simply just been a guest at an event.  Some folks prefer to come to one-off events instead of joining membership, and that's fine by us.  They are just not part of the core community.

Members of the community:
√ Make up the majority of each of our official, all-inclusive events
√ Help decide who gets to join the group
√ Attend private member-only events, pop-ups, and adventures
√ Participate in our online help and support group
√ Problem solve each other's issues
√ Have two-way access to member investment opportunities
√ Help each other out in times of need
√ Help make the community more valuable every year
√ Get better odds on collapsing the quantum wave, and usually win when they gamble

The Core – Who are these people?
The Core of Baby Bathwater are the members of the community (a little over 200 strong) so not big enough to field a proper army.
By enduring a rigorous process, not unlike the Navy Seals, these members define the community.
They are company founders who somehow created successful businesses by not doing what they were supposed to do, but instead by following their instincts.
Some have 7-figure businesses, some have 8-figure businesses, and a few somehow are up to 9-figures.  Hey, and some folks are at 6-figures and EVERYONE IS TREATED THE SAME.
Because most didn't come from much in terms of wealth and most didn't discover their "career paths" until far after their friends called them "losers". So they understand the status games are silly and don't lead to Good Times.
These are types of people who believed enough in what they wanted to bring to the world that they figured it out through pure grit, dumb luck, and latent carny skills.  So they get off on creating, not comparing.
And contrary to the belief that this made them mean, nasty, and cut-throat, a big reason they got to where they are now is because they are actually nice, generous folk, and of course strangely creative.
Oh, and we almost forgot… these folks enjoy themselves.  In fact, they DEMAND good times….As we all should.
Why do bad things happen to good people?
Now that is an excellent question. We sometimes discuss this when we're avoiding work.
Where we are at now with that question is that the universe—or whatever you call it—appears to be random. However, with the laws of probability, if a person is good consistently then the likelihood of bad things happening to them are generally lower than if they do bad things.
We are open to better thoughts.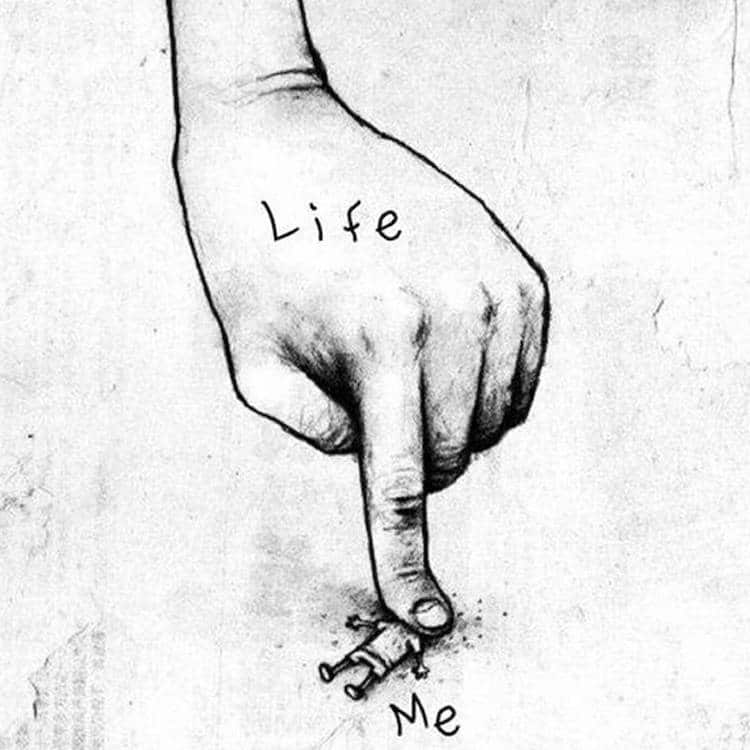 Join "The Tub" Newsletter
Stay updated on some of the strategies, highlights, and adventures that are going down amongst this tight-knit group of entrepreneurs.
Hours Spent Around the Fire Pit
Cigarettes Smoked by Non-Smokers
Event Packages Still Stuck in Croatian Customs
All attendees are pre-vetted via an interview with the founders. We look for how you can enhance the experience through both your skills AND personality. If you're accepted, you'll be among some of the nicest, highly skilled entrepreneurs you've ever met. Yes, kindness counts. We spend hours on the phone interviewing every single qualified applicant to make sure that the moment you step into our event, you're going to dive into the best conversations of your life. The curation is real, the community is inviting, and the attention to detail is unmatched. And we REALLY appreciate when other folks care about the details too. So if you use this link, we'll give you $1000 off your event ticket (pending a pre-event interview call first).