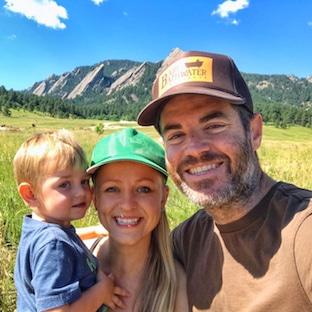 Chas and his wife Autumn are the co-founders of Paleovalley. Chas is in charge of marketing, design, and product development.
Paleovalley started as Chas took it upon himself to research the answer to Autumn's acute digestive issues. They found the paleo diet, but quickly found that there simply weren't many truly healthy food products on the market. Many products claimed and even appeared to be to be healthy, using all the buzzwords such as gluten free, soy free, dairy free, natural and more but they were also nutrient free; free of the minerals, vitamins, and antioxidants that promote thriving health.
Realizing that they had an important job to do, Autumn and Chas launched Paleovalley with the belief that everything you eat and every added ingredient is an opportunity to either detract from your health or improve it.
Chas's father-in-law is convinced that all he does is make money by drinking beer and opening his computer once per day to "check the clicks."