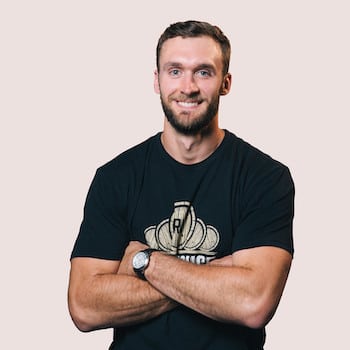 Dannie grew up 20 miles from the nearest town with 2 older sisters and younger brother. After high school he received a college scholarship to play baseball at Lipscomb University in Nashville, TN . Upon graduating, he married his high school sweetheart and worked in the operating room recovering organs and tissues for donation. While doing this, he also worked odd jobs in almost every industry under the sun.
Four years ago, after a conversation by a fire, he started what is now RackHouse Whiskey Club. Since then, he has also begun work on Spirit Consulting Services LLC which provides consulting services for international spirit brands.
He now lives in small town Iowa with his wife and 2 children. On any given day you can find Dannie spending time outdoors with his wife and kids.