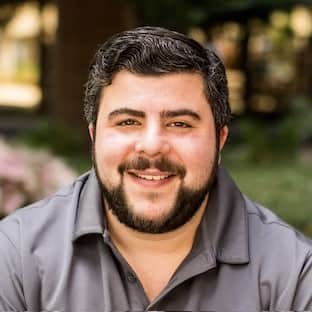 Danny Feldman is the founder and CEO of FRSH. FRSH is a next-gen FinTech designed for the justice impacted community.
Danny's career started by working his way up through CUTCO corp. and in less than 10 years was inducted into Cutco's Hall of Fame for sales excellence. As a coach and mentor with Cutco, Danny hired and trained upwards of 55,000 sales people and started, built and operated 58 locations from the ground up in a 4-state territory.
Danny's second venture was Stellar (formerly IFM Restoration). Founded in 2016, Stellar is a technology-driven marketplace that enables property managers and contractors to successfully resolve home maintenance issues, giving residents peace of mind. The company serves 10 of the 11 largest SFR operators across 150,000+ properties, has created work for 8,000+ contractors, and has resolved 200,000+ issues for residents and property managers alike. Stellar uses technology to make the maintenance experience seamless, simple, and scalable. Work is completed with integrity and heart, and quality is guaranteed. Learn more at mystellar.com. Recognized by Inc5000 fastest growing company and "best places to work".
But Danny's true passion is to represent the underrepresented. This is why Danny is bringing his past experiences and personal journey to FRSH, a next-gen justice tech company focused on providing access to anyone with a criminal record. FRSH (myfrsh.com) is a personal financial management platform dedicated to helping people that have historically not had access to modern banking products and services. We also provide staffing services, access to public resources, and soon online classes. Go to MyFRSH.com to learn more about Danny and the FRSH mission.
Passions- Live Music. Psychonaut. Travel. Photography.