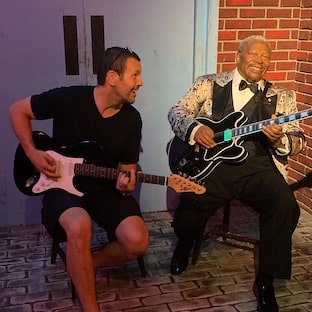 Ernest is a seasoned business operator, mostly in the brick and mortar world. He is building a blue collar empire (dirty jobs edition) by acquiring and growing small B2B service and product companies.
Ernest came to the US from the USSR at the tender age of 18 and luckily retained his magnificent accent – to hear him talk is akin to hearing sirens lure Odysseus (if sirens smoked two packs a day and sang in Klingon).
Ernest is also a decorated US Marine Corps veteran and could kill you with a paper straw (alas he was too hungover the day they taught this skill to all the Marines…so you are safe).
Ernest lives in Miami with his wife, two teenage daughters (the struggle is real, send more paper straws), and an overly energetic golden doodle named Kody. He loves reading, travel, wine, Stoic Philosophy, cars, music, life, is a Scorpio, and is rather indifferent to walks on the beach. Life's good.
But if Ernest had his way, his bio would simply read:
"We come from the land of the ice and snow
From the midnight sun where the hot springs flow
The hammer of the gods
Will drive our ships to new lands

To fight the horde, sing and cry

Valhalla, I am coming

On we sweep with threshing oar
Our only goal will be the western shore"