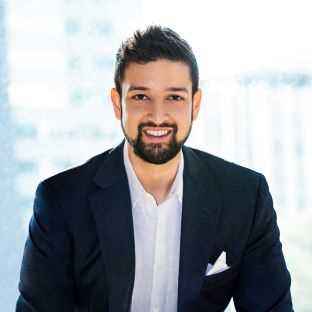 Akash lives in LA and is a biotech entrepreneur on the hunt for new drugs to treat (and hopefully cure) cancers of various forms. To that end, he runs a company called Avesta76 Therapeutics that has several drug candidates in various stages of preclinical testing – they hope to move some of their drugs into Phase 1 trials in 18-24 months.
Beyond that, he runs a company called Optio Ventures that is NOT a VC firm but actually helps entrepreneurs launch their startups – they provide strategy / management advice & analysis, operations support in all areas except marketing and product development, and assistance with raising capital in order to drive value for their clients, who are primarily in the healthcare and wellness space.
He has a new puppy named Tiberius (Ty for short), he's 30, he enjoys working out, running, surfing, golf, tennis, and playing music (violin & guitar pretty poorly) when he has time to himself. In non-COVID times, he spent a lot of time with friends and family and he travels a lot in the U.S. to see friends and family and national parks, and internationally to meet new people and explore new places.