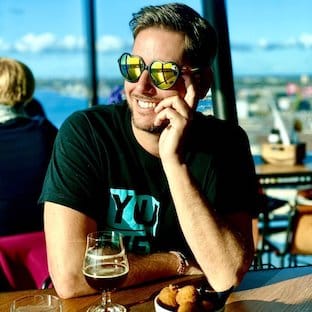 Jason owns a couple of travel companies focused on creating unforgettable experiences that connect communities to their passions in unique & exciting ways. The Whet Travel umbrella, specializes in chartering cruise ships for large scale music and themed experiences (2000-4000 people) on the major cruise lines such as Norwegian, Carnival, Princess, Royal Caribbean, MSC & Celebrity.
Whet Travel received the prestigious charter partner of the year award from Norwegian Cruise Line and Carnival, has been on the Inc 500 list twice and has been featured in media such as USA Today, NY Times, Travel Channel, MTV, NBC, WSJ, Billboard and Forbes.
Groove Cruise is the World's Premiere Electronic Music Cruise & the only music charter that sails yearly from both coasts. Salsa Cruise, is A Ship Full of Pura Salsa. MotorBoat, the Loudest Boat in the World, Inception Cruise the World's 1st Spring Break Charter, & Zen Cruise is a Transformational Journey at Sea focused on yoga, health and wellness. Cruise Event GPS specializes in corporate events & incentives on cruise ships.
Whet Foundation is a 501c3 that offers exciting experiences & programs to deserving children in S FL & the Caribbean through our Community Captains & Destination Donation programs.
Jason is the youngest person to single handedly charter a cruise ship, he has executed 27 full ships to date & sends up to 15,000 people on cruises each year.