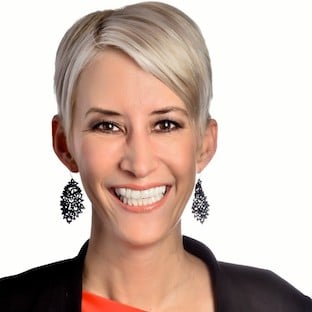 Jennifer K. Hill is a seasoned entrepreneur and professional speaker with over 20 years of experience. She made a successful exit from her first company in 2018. She has established herself as a recognized expert in her field, having appeared on major news outlets such as KNX Radio, BBC News, ABC, NBC, FOX, and E! News, and been quoted in reputable publications like The Ladders and Glassdoor.
In 2019, Hill embarked on an entrepreneurial journey by co-founding MetaBizics – a dynamic venture that creates interactive online and live courses while also providing expert consulting services. But her thirst for innovation and impact didn't stop there. In 2021, she co-founded OptiMatch (Om.app) – a cutting-edge tech company that utilizes its exclusive AI to revolutionize the way marketplaces and businesses connect coaches, consultants, therapists, and practitioners with their target audience.
Hill was recently accepted as a member of the Evolutionary Leaders Circle, a group of thought leaders created by Deepak Chopra and Barbara Marx Hubbard. She holds a Bachelor of Arts in Psychology from the University of California, Irvine, and is a member of the Dean's Leadership Society at UCI. When she is not building businesses, giving back to her community is a passion for Hill, and she built her first school in Nepal in 2017 in collaboration with BuildOn and her second school in Senegal in 2019 with her father.