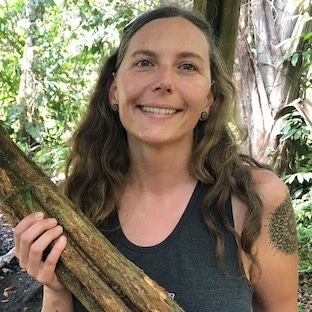 Jessica Baker holds several cannabis licenses in California, Colorado and Oklahoma. She is a licensed acupuncturist and registered herbalist and has worked with clients for over a decade with both Chinese and Western medicine.
Her passion for all plants is evident in her classes, podcast, and blog on herbal medicine, The Herb Walk with Jessica Baker. Jessica leads an annual retreat to Refugio Altiplano, an ayahuasca retreat center near Iquitos, Peru.
Most days she takes clones, sells medical herbs, and creates aromatic herbal and cannabis products.