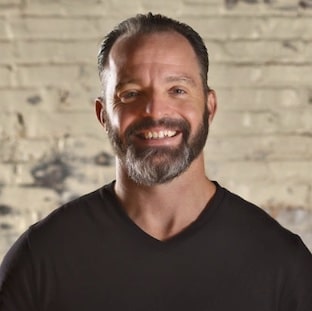 While earning his degree from the Johns Hopkins University, Joe founded four ventures– with varying degrees of success and failure— to pay his way through college. At 23, he co-founded his fifth company, SHIFT (formerly entreQuest), a management consulting and recruiting firm the Baltimore Business Journal has named one of the "Best Places to Work" for five consecutive years.
Since founding the business, Joe and SHIFT have been featured on Bloomberg Radio, Forbes, Entrepreneur, and The Wall Street Journal Online. In 2014, Joe was invited to sit on the White House Small Business Council. A decade after SHIFT's inception, Joe compiled the lessons he learned from his early life experiences, and his work with more than 500 organizations across the country, into the 2013 New York Times bestseller: Grow Regardless.
One of his biggest passions remains giving back—especially in Baltimore, where he got his start.
He co-founded the B4Students Foundation, which linked corporate mentors and at-risk Baltimore students for their entire high school careers. He has served on the board of NextGen Angels, Betamore, Conscious Venture Labs, Big Brothers & Big Sisters of the Greater Chesapeake, and the Community-University Collaboration Committee (CUCC). Outside of Baltimore, he's worked with Opportunity Village in Las Vegas, Homeboy Industries in Los Angeles, Virgin Unite in the United Kingdom, and the Ford Foundation, headquartered in New York.
In 2016, Joe founded SHIFT Society—the world's only mission-driven, localized, invite-only entrepreneurial membership community that was recognized that same year by The Daily Record as an "Innovator of the Year."
Always embarking on new adventures, Joe just launched his podcast, Shift Happens, which features inspiring guests such as New York Times bestselling author Dan Pink, and three-time New York Times bestselling author Tucker Max.