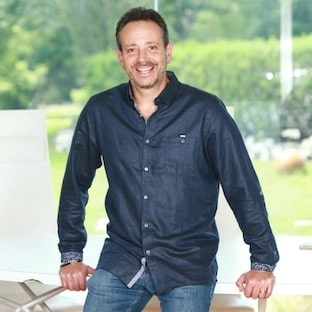 JP Newman uses innovation and proven success as a force for good. As the founder of Thrive FP, a distinguished commercial real estate firm known for successfully investing with purpose, he has over $1.8B in total real estate and debt transactions since 2011, under his belt. JP has a front seat to the financial, political, economic, and technological developments that are driving explosive trends across industries.
JP's vision to change the landscape of American workforce housing by driving positive social impact for the Missing-Middle Class in the US is leading the way through Thrive and Veritas Impact Partners, a non-profit he co-founded. Driven by his unwavering passion to put people first, coupled with a core value of respect for everyone, he proves that being positively purpose-driven is the only way to build a better society and wealth.
His passion and purpose of enriching lives continue to evolve into a solid business model which outperforms his competitors.
"I believe that the evolution of capitalism is quickly disrupting traditional business practices. Today, more than ever, there is a need for businesses to look at their purpose, values, and how they serve in order to meet the demands of the new customer. Serving brings happiness. Creating better living addresses inequality — that's why I build communities that thrive."
– JP