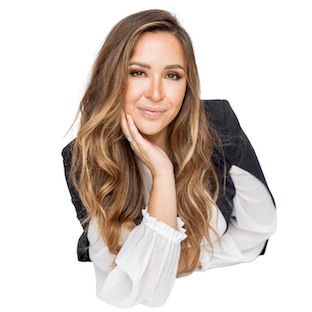 Marielly Mitchell, OTD, OTR/L, SIPT, SWC, is a Doctor of Occupational therapy, feeding and swallowing specialist, and sensory processing expert who specializes in myofunctional therapy. Her innovative approach to orofacial myofunctional therapy combines the principles of cranial nerve integration and sensory processing, allowing her to address airway dysfunction in children as young as six days old and across the lifespan by addressing the biological need for restorative sleep and optimal breathing while satiating the nervous system's sensory needs.
Doctor Marielly is the founder and Director of Theraplay LA, the first pediatric therapy center to offer comprehensive medical services that include sleep monitoring using the revolutionary Sleep Image ring in conjunction with virtual and in-clinic occupational, physical, and speech therapy services specializing in sensory processing, motor skills, feeding and swallowing disorders, orofacial myofunctional therapy, nutritional support, and sleep training services.
Over the course of working with children with special needs for 11 years and seeing the hardship families go through handling the logistics of doctors appointments, prescriptions, therapy sessions, and at-home exercises. Doctor Marielly noticed a gap in childcare: families were struggling to meet these intense medical requirements while still maintaining balance and harmony in their lives. She identified this need and began training nannies one-on-one, eventually developing courses to help train nannies on concepts in child development, thereby optimizing the home environment in which child rearing occurred such that children could reach their full developmental potential. Nanny Academy was established in 2018 as an educational institution for nannies and boutique agency specializing in pairing formally trained nannies with families.
In addition to her pediatric practice, Doctor Marielly is the founder and Director of Airway Academy, her airway centric adult practice dedicated to helping adults and adolescents improve their airway health while addressing sensory dysregulation. Regardless of her client's age, Doctor Marielly prioritizes collaborative care, working closely with airway centric dentists, ENTs, bodyworkers, and other specialists to ensure her clients are receiving the best care possible.
With her niche expertise and eclectic background, Doctor Marielly finds herself uniquely situated to help other clinicians in numerous fields by creating a course for OTs, SLPs, PTs, and RDHs geared towards integrating holistic, interdisciplinary approaches into their practice. She hopes to begin offering this course within the next calendar year.