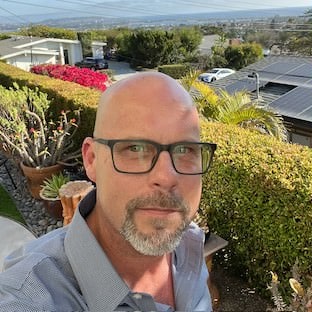 Michael Beringer, BSN, RN is the founder and owner of Max Wellness, a healthcare marketing agency. His mission is to connect patients who suffer with chronic and debilitating conditions such as Peripheral Neuropathy, with "Root Cause" healers who have over a 90% success rate at reversing, eliminating and preventing this and many other chronic conditions.
Michael is a multifaceted person who successfully balances his responsibilities as Registered Nurse/Entrepreneur, devoted father, loving husband and avid golfer. With over 35 years of continuous healthcare experience, he has an impressive range of expertise. Starting as an EMT/First Responder at the age of 16 and was an active member of the Volunteer Emergency Squad serving his and surrounding communities. After working his way through nursing school as an Emergency Medical Technician, Michael passed his state board exams and became a Registered Nurse. While pursuing his Bachelors of Science in Nursing at Thomas Jefferson University in Philadelphia, PA, Michael was awarded with the Student Leadership Award.
Michael worked critical care and trauma nursing in the civilian sector before following his family's tradition of active duty military service. In 1995, Michael attended Officer Training School and received a commission in the United States Air Force and rose to the rank of Captain. While serving on active duty, Michael was awarded The Air Force Achievement Medal For Meritorious Service.
"As a member of the Forward Aeromedical Surgery Team" (F.A.S.T.), "he maintained the cutting edge field deployable capability which ensured medical readiness and secured mission objectives."
After serving, Michael worked in Healthcare Education and eventually Hospital Administration where he was finally able to see "behind the curtain". Witnessing the hypocrisy of traditional healthcare for decades where chronic conditions don't get better, he pivoted and left it all behind…kind of. He choose a new path in Homeopathic Healthcare and has had the honor and privilege to work with world leaders in the field. His primary focus shifted to "root cause healing" of chronic conditions, as well as anti-aging and regenerative modalities.
Mike's entrepreneurial spirit, coupled with his commitment to helping the suffering with little hope, led to the founding of Max Wellness, named after his youngest son Maxwell. Michael provides purposeful leadership by overseeing the entire client and patient experience. His hands-on approach and dedication to providing a positive partnership with each of his clients sets a high standard for the company, demonstrating his unwavering commitment to excellence.
Michael's expertise and unique insight into ""who the patient really is"" and the importance of understanding their ""day-to-day reality" has served his clients and ultimately the patients we serve very well. Michael has adapted a technique known as the ""Awareness Scale"" to effectively communicate with those who suffer with what he calls, "Healthcare PTSD". Michael's techniques are responsible for up to a 200% increase in engagement rate for new leads. In the spring of 2022, Max Wellness launched its Lead Management Service which has an average scheduling rate over three times the national average.
From the beginning and without wavering, Michael's passion for helping others achieve their best is genuinely palpable.