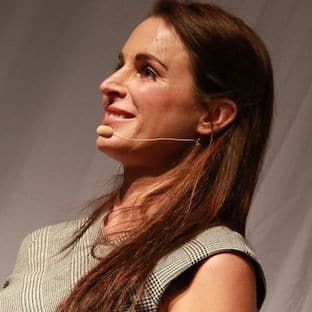 Petra is the founder of Soulmate Coaching and Publishing LTD, one of Germany's biggest coaching companies for women. She is not only an entrepreneur, but also a hypnotist, licensed Nlp trainer and most importantly a mother of two beautiful children.
Petra decided to put down her career as a physicist at the University of Vienna in 2009 and enthusiastically started her first business. Since then she has founded four different companies for personal growth and high performance training and coaching. She is fascinated by human behavior, motivation and personal transformation.
In 2012, she appeared in the TV show "Austria's Next Topmodel" as a coach and helped the models to gain more self confidence by mastering a firewalk. Shortly after that her first book for relationship coaching was published.
Besides spending quality time with her family, she mainly focuses on personal growth. She was part of Tony Robbins' Platinum group and also trained with Dr. Richard Bandler, the founder of NLP.
She was featured on the cover of the American hypnosis magazine as "Austria´s hottest Hypnotherapist", and numerous magazines in Germany and German TV shows.
Just recently she won the Global Startup Award in the category "Freedompreneur / Digital Nomad" for Austria and is going to compete on the regional level in Bucharest.
She now lives in Cyprus on the coast and enjoys traveling.