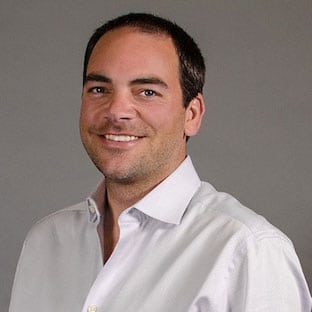 Roy Morejon, a seasoned entrepreneur and visionary in the realm of product launches, is the President and Co-founder of Enventys Partners, a unique, turn-key product launch company that has revolutionized how startups bring their physical products to market. With a career spanning over three decades, Roy has been at the forefront of digital marketing and product launch strategies, helping startups scale and grow online.
In the early stages of his career, Roy honed his skills by consulting for enterprise technology giants like AOL and Microsoft. His experiences during the '90s tech boom gave him invaluable insights into the digital world, shaping his expertise in strategic marketing and product launches.
Today, Roy is much more than a consultant. As an investor, advisor, and board member, he has extended his influence to hundreds of startups across the globe. His keen eye for potential and deep understanding of the market have made him a trusted figure and keynote speaker in the startup ecosystem.
Roy also serves as the Chief Marketing Officer of ProductHype, a platform dedicated to showcasing the most exciting and innovative products on the web to a newsletter subscriber base of over 300,000. His role at ProductHype allows him to stay at the cutting edge of product innovation, further fueling his passion for bringing new ideas to life.
As the host of Art of the Kickstart, the longest-running podcast on crowdfunding, Roy shares his wealth of knowledge with a wider audience. The podcast has become a go-to resource for entrepreneurs seeking advice on product launches and crowdfunding strategies.
Under Roy's leadership, his team of product launch experts at Enventys Partners has successfully brought over 2,500 products to market. They have leveraged crowdfunding for market validation, raising over $500 million for their clients. Their success is further highlighted by over 35 clients appearing on ABC's hit show, Shark Tank.
Roy's achievements are a testament to his dedication and expertise. However, what truly sets him apart is his unwavering belief in the power of innovation and his commitment to helping startups realize their potential. His journey is not just about launching products; it's about launching dreams, making him a truly inspiring figure in the industry.