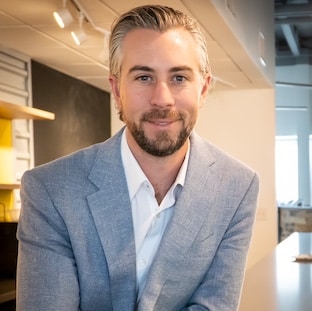 Seth Conger has been a business leader and innovator in the Functional Medicine space since 2013 including leading a seven-figure practice to a successful exit, being published for his team's work in reversing cognitive decline and creating the first venture-funded startup in the Alzheimer's space taking a functional approach to health improvement and disease process reversal. He is now the COO of Freedom Practice Coaching, a business coaching and personal development company for private practice, alternative-leaning doctors, and Vibility which is a technology company leveraging lifestyle curriculum and outcome data from hundreds of Functional Medicine doctors as well as employers and health systems to drive necessary change in the US healthcare system.
Along the way, Seth has been a professional mascot, worked for ESPN Monday Night Football, wrote a humor-based dating book, was in a motorcycle gang, six or seven fake bands, one real band and might be the only previous long-haul semi-truck driver to be published as an author in a peer-reviewed medical journal…
Seth lives in Golden with his wife Margaret (more likable than Seth) and son Atlas + #2 on the way.