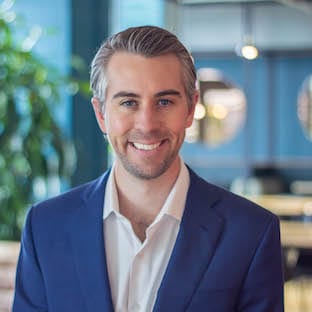 Seth is the Co Founder & CEO of MIOS Health, where they help people with pre-Alzheimer's not develop Alzheimer's Disease. Behind the scenes MIOS Health is developing the new model of care and operating system to make chronic disease optional.
Seth has been an innovator in the Functional Medicine field since 2013 and was published in the Journal of Alzheimer's Disease and Parkinsonism as a co-author and the only non-doctor on a landmark paper: Reversing Cognitive Decline – 100 Patients. During this time Seth became a regular speaker on both local and national stages on the topics of both cognitive decline and the business of personalized medicine.
Prior to a career in health, Seth worked in the event marketing industry starting in 2006, supporting clients such as the US Army, Coca Cola and American Express in large scale activations.
Seth and his family (Margaret & Atlas) relocated to Golden, CO in the summer of 2020 to pursue a more exciting and supportive lifestyle.