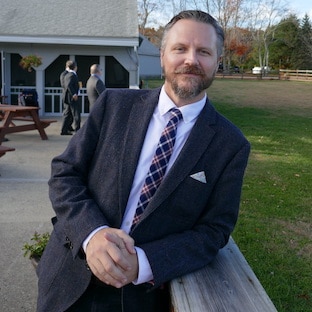 Tim and his team help busy entrepreneurs and families with all things related to financial planning. As a fiduciary, he is obligated to recommend what's best for his clients, often pulling from his deep bench of trusted legal & tax experts to bullet proof these customized plans. The number one goal is to bring peace of mind to those he serves and off load this responsibility so you can focus on your business and family.
WealthSource is a Registered Investment Advisory (RIA) Firm, managing $2.2 Billion in client Assets as of 7/2023. We specialize in Estate Planning (trusts/wills/insurance) & Business Planning (buy/sell, key man, deferred comp, 401k) along with unique investment strategies and risk management (ie. Captive Insurance).
Tim enjoys spending time with his son (15) and daughter (16), and Golden Doodle Roscoe (5). He splits time between Austin & Boston, skate/snow/paddleboarding and painting landscapes or filling sketchbooks. He volunteered 2 years in Travis County Prison before starting SurePath in 2016 with BBW alumni Patrick Brewer, which merged into WealthSource in 2021.