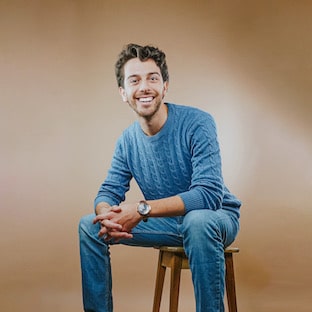 The E-commerce Entrepreneur who knows all about unconventional customer acquisition strategies.
Born and raised in Peru, Yamil's entrepreneurial journey started at the age of 16 delivering alcohol to houses after 10 pm when it was prohibited to buy it in stores.
From there, he tried his hand at various businesses – some failed, but a few grew pretty fast in Peru.
In 2018, Yamil decided to venture into E-commerce, sourcing and manufacturing products in Peru and selling them inside the US.
After many ups and downs, he managed to grow not one, but two E-commerce businesses to six-figures and two to seven-figures in just three years!
Drawing from his previous experiences, Yamil built an E-commerce consulting business in 2021 and was pioneer in a fantastic marketing strategy using Instagram shoutouts and DM setters for lead generation and sales. This strategy helped him grow his consulting business from zero to $700K a month in just 11 months!
Currently, Yamil is in a exciting journey with his consulting company, aiming to become "the Harvard of E-commerce" in the online education industry.
Besides that, Yamil is living life as a digital nomad, traveling the world, and having lots of fun by growing his brand "Sierra Yarn." With this brand, he aims to provide the best quality products manufactured in Peru to hand-knitters around the US.
When he's not busy growing his business, he loves doing MTB, playing tennis, go-karting, and watching the sunset with a cold beer in hand.