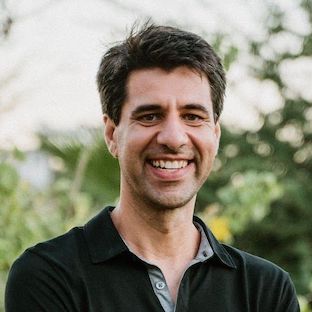 Sean is the CEO and Mad Hatter of Sterling & Stone, a Story Studio and  IP Incubator. He conjures crazy ideas from the aether (story or business, he loves them all), then leverages a remarkable team of thinkers and storytellers to render those raw ideas into reality. 
Sean did his time as a ghostwriter (sales copy, books, SEO articles, wedding vows, you name it) and marketing consultant until the Kindle came out and he was like, "Fuck copywriting forever!" But in a nice way, because Sean is usually smiling. He knew how to tell a story, and he knew how to build an audience. And now, thanks to Kindle, he would never need to ask for permission again. There was no Sterling, and there was no Stone, but both are quality building materials, and together they sounded enough like an old world publisher (think Simon and Schuster) to make the endeavor sound legit. Together with his two partners, Johnny B. Truant and David W. Wright, Sean helped to evolve the industry. Sterling & Stone has not only published hundreds of books and sold millions of copies, Sean and Johnny wrote the bestseller,
Write. Publish. Repeat.,
which is considered
the
handbook for indie publishing. 
Shit got real when Niamh joined the studio. More than the magician's assistant, she is the designer in charge of building the props. Only together can they execute the illusion. Thanks to Niamh's deep knowledge in both business and story, and her ability to see around corners in both areas, S&S has now transitioned from a publishing company into a story studio with a publishing arm. Sterling & Stone has their first TV show (Fat Vampire) streaming in June of 2022, with many movies and shows on the way. 
Sean grew up in Long Beach, California, but now lives in Austin, TX with his wife and son. At the time of this bio that son is now in his senior year, and will soon be joining his sister in having a life of his own, so Sean and his wife can start doing whatever the fuck they want to.